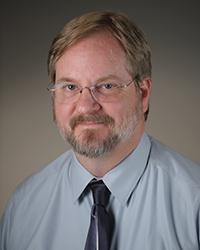 Carter Van Waes, M.D., Ph.D.
Scientist Emeritus
Head and Neck Surgery Branch
NIDCD
Building 10, Room 7N240D
10 Center Drive
Bethesda, MD 20892
301-402-4216
Research Topics
The Head and Neck Surgery Branch (HNSB) includes the Tumor Biology Section and Clinical Genomics, which conduct laboratory clinical studies and trials concerning the pathogenesis, prevention, diagnosis, and treatment of head and neck neoplasms that affect human communication. Head and neck squamous cell carcinoma (HNSCC) is the most prevalent malignancy involving the upper aerodigestive tract which affects voice, speech, taste, smell, hearing, and balance as well as survival. About 52,000 Americans develop neoplasms of the upper aerodigestive tract each year, and approximately 320,000 Americans currently suffer significant impairment of communication and other disability as a result of tumor destruction or ablative surgical and radiation therapy. Despite therapy, more than 8,000 of these patients die annually in the U.S. New modalities for prevention and therapy are needed in order to improve survival and preservation of function.
Biography
Ph.D., University of Chicago, 1985
M.D., University of Chicago, 1987
Otolaryngology, Head and Neck Surgery, University of Michigan, 1993
Related Scientific Focus Areas
---
This page was last updated on July 5th, 2022