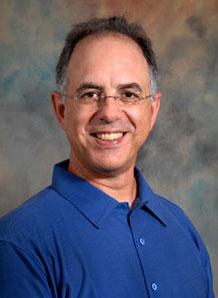 Carl R. Lupica, Ph.D.
Senior Investigator
Cellular and Neurocomputational Systems Branch, Electrophysiology Research Section
NIDA
Research Topics
The research in my laboratory is primarily focused upon determining the acute mechanisms through which abused drugs alter neuronal activity in the brain. In addition, we are interested in the long-term adaptations that occur within brain circuits that result from prolonged exposure to abused drugs such as Δ9-tetrahydrocannabinol (THC), the primary psychoactive constituent of marijuana. The primary experimental approach used in the laboratory is electrophysiology, including single neuron recordings in brain slices, intact animals, and in cultured and acutely dissociated cells. We also use carbon fiber electrodes to measure monoamines such as dopamine (DA), serotonin (5-HT), and norepinephrine (NE) in brain slices. Since the focus of NIDA is on the understanding of drug abuse and addiction, we utilize several brain slice preparations that preserve components of the brain's reward circuitry that represent a shared target of these abused drugs. Thus, brain slices containing the ventral tegmental area (VTA) and nucleus accumbens (NAc) are used routinely in the laboratory. However, we are also interested in the mechanisms in which abused drugs affect cognition and drug craving and therefore utilize acute preparations of a brain area involved in learning and memory known as the hippocampus. Many of our studies also incorporate genetically modified animals so that the molecular sites of drug interaction can be conclusively identified. It is hoped that our contribution to understanding how abused drugs affect the brain will lead to effective future treatments for compulsive drug use and addiction.
Related Scientific Focus Areas
This page was last updated on Friday, November 2, 2018