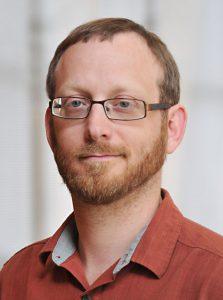 Brandon Harvey, Ph.D.
Investigator
Integrative Neuroscience Branch, Molecular Mechanisms of Cellular Stress and Inflammation
NIDA
Research Topics
Dr. Harvey received his Ph.D. in Neurobiology and Anatomy from the University of Rochester where he began his interest in the cellular mechanisms of neuronal dysfunction. He worked on gene delivery and gene therapy in models of central nervous system diseases. He joined NIDA in 2002 where he brought methods for viral vector production to the NIDA IRP. Dr. Harvey's research uses viral vectors to study the molecular and cellular processes associated with substance abuse using rodent models of drug toxicity and neurodegeneration. His laboratory recently discovered a cellular phenomenon termed "exodosis" which occurs when resident proteins within a cell's endoplasmic reticulum are secreted in response to calcium depletion. His research program studies pathophysiological consequences of exodosis and ER stress triggered by substances of abuse and other neurological diseases. Through a collaboration with the National Center for Advancing Translational Sciences, a high throughput screen has identified novel and FDA-approved drugs capable of alleviating ER stress and exodosis to potentially treat human diseases. Lastly, Dr. Harvey's group is developing blood-based biomarkers to monitor exodosis and ER stress in human disease.
Related Scientific Focus Areas
This page was last updated on Wednesday, August 16, 2023