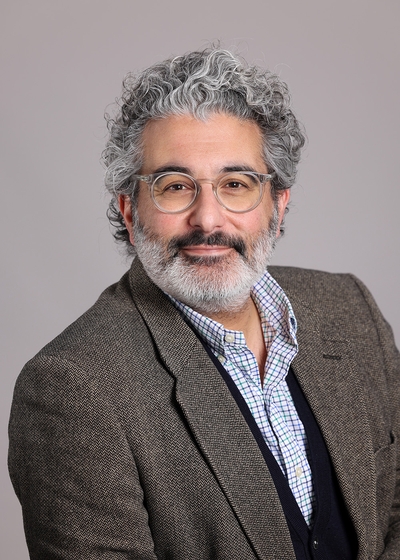 Armin Raznahan, M.D., Ph.D.
Lasker Clinical Research Scholar
Developmental Neurogenomics Unit, Human Genetics Branch
NIMH
Magnuson Clinical Center (Building 10), Room 4D18
10 Center Drive
Bethesda, MD 20814
301-435-7927
Research Topics
The Developmental Neurogenomics Unit (DNU) is dedicated to better understanding the biology of childhood-onset neuropsychiatric disorders in ways that might ultimately help to improve disease prediction, detection and treatment. Together with our collaborators, we work towards this goal in two mutually-informative ways.
First, we use large-scale longitudinal neuroimaging datasets to study the architecture of brain development in healthy volunteers. By modeling how neuroimaging measures of the human brain vary with age, sex and behavior in health, we hope to advance basic developmental neuroscience while also providing a data-driven way of selecting neuroimaging measures that should be prioritized for study in atypically developing groups.
Second, we use a "genetics-first" strategy to study the relationship between atypical brain development and neuropsychiatric symptoms. This effort involves gathering "deep-phenotypic" data (spanning measures of gene expression, brain structure/function, psychophysiology, cognition and behavior) in diverse genetic disorders which all increase risk for neuropsychiatric impairment. Guided by knowledge of typical development, we harness these clinical data to empirically dissect the diverse biological pathways that can contribute to the emergence of neuropsychiatric syndromes.
Cross-cutting themes of special interest within our Unit include sex-differences, allometry, and structure-function relationships within the central nervous system.
Biography
Armin Raznahan, MD, PhD, is a Lasker Clinical Research Scholar and Chief of the Developmental Neurogenomics Unit. His research combines neuroimaging, genomic and bioinformatic techniques to better understand the architecture of human brain development in health, and in neurogenetic disorders that increase risk for psychiatric symptoms. Clinically, Dr. Raznahan has a degree in Medicine and a PhD in Biological Psychiatry from King's College University London, UK. He has completed residencies in pediatrics and psychiatry, and a specialist fellowship in child and adolescent psychiatry at the Maudsley Hospital, London, UK. Dr. Raznahan is a member of the Royal College of Pediatrics and Child Health, and the Royal College of Psychiatrists in the U.K. He is also an elected member of the American College of Neuropsychopharmacology. Dr. Raznahan recently received the NIMH Director's Award for Outstanding Mentorship, and has also been the recipient of awards from the American Psychopathological Association and the International Society for Autism Research.
Related Scientific Focus Areas

---
This page was last updated on July 27th, 2020