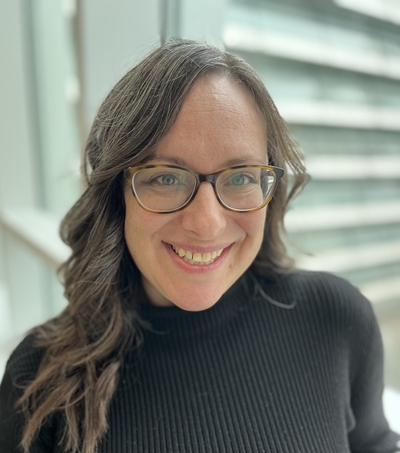 Ariel Levine, M.D., Ph.D.
Stadtman Investigator
Spinal Circuits and Plasticity Unit
NINDS
Building 35, Room 2B-1002
35 Convent Drive
Bethesda, MD 20892
301-402-6935
Research Topics
Biography
Dr. Levine received an undergraduate degree in biology from Brandeis University in 2000, a Ph.D. from The Rockefeller University in 2008, and an M.D. from Cornell University in 2009. During her graduate research with Dr. Ali Brivanlou, she studied the role of TGF-β signaling during embryonic development. Dr. Levine did postdoctoral research with Dr. Samuel Pfaff at The Salk Institute, where she identified a novel population of spinal neurons that encode "motor synergies" – modular neural programs for simple movements that are thought to underlie a wide variety of common behaviors. She was an Associate Member of the Reeve Foundation Consortium and a Fellow of the George Hewitt Foundation. She joined NINDS in 2015 where her lab studies how the molecules, neurons, and circuits of the spinal cord mediate normal behavior and learn.
Related Scientific Focus Areas
---
This page was last updated on July 22nd, 2020