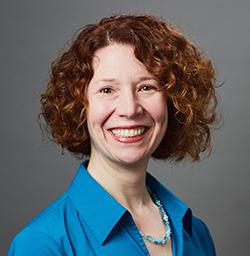 Anne Marie Jukic, Ph.D.
Investigator
Epidemiology Branch / Fertility and Reproductive Health Group
NIEHS
Research Topics
The Fertility and Reproductive Health Group is led by Anne Marie Z. Jukic, Ph.D., and focuses on factors that influence reproductive function (e.g. follicle development and menstrual cycles), conception, implantation, placental development, and pregnancy outcomes. Given the financial and emotional burden of subfertility and pregnancy loss, this research has broad and immediate public health relevance.
This research group has used data from both internal and external collaborations. For example, The Early Pregnancy Study (EPS) is a prospective cohort study of women attempting pregnancy. Daily urine specimens from the study have been analyzed for several reproductive hormones and environmental toxicants. We have collaborated with the Centers for Disease Control to measure urinary biomarkers of exposure to Bisphenol-A (BPA) and phthalates to investigate associations with fertility, early pregnancy, and pregnancy outcomes (Jukic, 2016). In 2010 we completed a follow-up of EPS participants and used that information combined with the original study to assess participant recall (Jukic, 2016; Chin 2017) and to examine length of gestation (Jukic, 2013). Future studies are being planned to investigate phenols, other than BPA, and metabolomics.
Biography
Jukic received a B.S. from the University of Notre Dame, an M.S.P.H. from Emory University, and a Ph.D. in epidemiology from the University of North Carolina at Chapel Hill. She completed a postdoctoral fellowship at NIEHS and was an Assistant Professor at the Yale School of Public Health before joining NIEHS as a Principal Investigator.
Related Scientific Focus Areas
This page was last updated on Monday, January 28, 2019