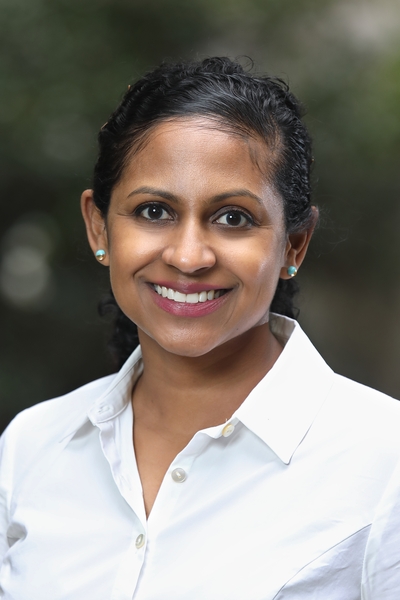 Anandani Nellan, M.D., M.P.H.
Assistant Clinical Investigator
Pediatric Oncology Branch
NCI/CCR
Research Topics
Research Projects:
Evaluate novel targets in pediatric brain tumors utilizing antibody and chimeric antigen receptor T cell-based therapies
Establish immunocompetent models to evaluate TME modification plus CAR T cells in brain tumors
Characterize the CNS tumor microenvironment utilizing multimodal techniques to elucidate mechanisms of immunosuppression and treatment resistance
Develop novel CAR T cell designs and combinatorial strategies to treat brain tumors incorporating our understanding of response and resistance to immunotherapy
Biography
My interest in research and child health began during my combined MD/MPH program at the University of Arizona. I developed a foundation in public health research methods and designed a research project based in rural India to determine predictors of adherence to the prevention of mother to child transmission of HIV/AIDS. I was awarded my first grant from the National Institutes of Health (Biomedical Research Abroad: Vistas Open Program) to fund this research endeavor. The results of this study demonstrated that increased social support and self-efficacy were significantly associated with improved adherence to prevention methods.
Following medical school, I completed a residency in pediatrics at the University of Virginia. There I developed a strong base in pediatric medicine and a sound understanding of critical needs for improvement in child health research. My fellowship at the combined Johns Hopkins/National Institutes of Health Pediatric Hematology/Oncology program was formative in launching my career as both a clinician and translational researcher in pediatric oncology and directly contributed to the selection of my research focus. I then obtained specific fellowship training in Pediatric Neuro-oncology at the Children's Hospital Colorado. I received the institutional K12 Child Health Research Career Development Award in 2018 to fund the study of CAR T cells in ependymoma under the mentorship of Dr. Nicholas Foreman and Dr. Terry Fry.
Related Scientific Focus Areas
This page was last updated on Monday, December 12, 2022