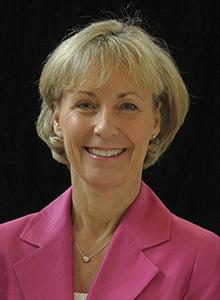 Amy Hauck Newman, Ph.D.
Senior Investigator
Molecular Targets and Medications Discovery Branch, Medicinal Chemistry Section
NIDA
Research Topics
Our research effort is focused on the design and synthesis of novel ligands to study the function of selected G-protein coupled receptors and monoamine transporters in the central nervous system. Highly selective compounds are designed and synthesized for characterization of these molecular targets and to develop structure-activity relationships. In addition, specific tools such as fluorescent and radiolabeled ligands are synthesized for receptor or transporter structure-function studies. My research program is currently studying the dopamine and serotonin transport systems and the dopamine D2 receptor family (D2/D3) through the design, synthesis and pharmacological evaluation of novel ligands. The combination of state of the art synthetic organic chemistry techniques with molecular modeling and interpretation of pharmacological data has resulted in the discovery of important molecular probes for studying these neurochemical targets. It is envisioned that, ultimately, this multidisciplinary approach will provide new leads toward the development of potential pharmacotherapeutic agents for the treatment of addiction.
Related Scientific Focus Areas
This page was last updated on Saturday, August 19, 2023