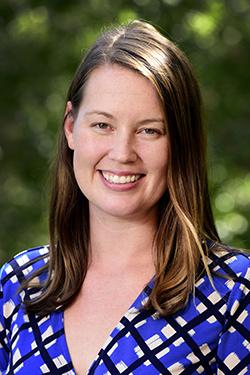 Alexandra White, Ph.D., M.S.P.H.
Stadtman Investigator
Epidemiology Branch / Environment and Cancer Epidemiology Group
NIEHS
Research Topics
The group identifies novel and modifiable environmental exposures that are related to cancer risk and explore underlying biologic mechanisms. Given the high incidence of breast cancer and the widespread prevalence of environmental exposures, the research has the potential to have a substantial impact on public health. With the long-term goal of reducing the incidence of cancer, the Environment and Cancer Epidemiology Group aims to identify environmental carcinogens for which exposure can be mitigated either with policy changes or individual-level interventions.
The work has leveraged two studies focused on identifying environmental risk factors for cancer, the Long Island Breast Cancer Study Project and the Sister Study prospective cohort. The research has uncovered the role of indoor and outdoor air pollution, which includes chemicals such as polycyclic aromatic hydrocarbons (PAHs) and metals, in breast carcinogenesis. White has also had successful collaborations with other study populations including the nationwide Breast Cancer Surveillance Consortium, funded by the National Cancer Institute.
Ongoing research is focused on the role of air pollution components and other environmental chemicals, individually and in combination, in relation to breast cancer risk. The group also focuses on the role of epigenetics as a biomarker of exposure and as a potential biologic mechanism linking the environment with breast carcinogenesis.
Biography
White obtained her M.S.P.H. and Ph.D. in epidemiology at the University of North Carolina at Chapel Hill Gilling's School of Global Public Health. She completed a postdoctoral fellowship in the NIEHS Epidemiology Branch and joined the Branch as an Earl Stadtman Tenure-Track Investigator in 2019.
Related Scientific Focus Areas
This page was last updated on Monday, January 28, 2019