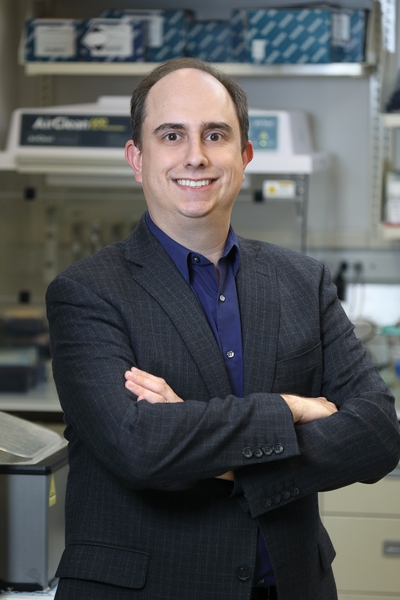 Adam G. Sowalsky, Ph.D.
Senior Investigator
Laboratory of Genitourinary Cancer Pathogenesis
NCI/CCR
Research Topics
The overall goal of our laboratory is to identify how the evolution of prostate tumors contributes to their capacity for evading therapy and developing mechanisms of treatment resistance. Most of our work uses human biospecimens from National Cancer Institute clinical trials and addresses the challenge of why some patients with locally-advanced prostate cancer respond exquisitely well to therapy and others do not. Our focus on tumor evolution is cemented by our understanding of the molecular basis of prostate cancer intra-tumoral heterogeneity from our prior published studies that established the clonal nature of most prostate tumors.
Therefore, we hypothesize that the tendency of a prostate tumor to progress to advanced and treatment-refractory disease is driven largely by its subclonal architecture. We and others have shown that heterogeneous cancer cell populations display varying patterns of gene expression that influence selection of somatic mutations and other genomic drivers of disease progression. By employing robust sampling of prostate cancer cell populations before and after patients are treated with intense androgen deprivation therapy (ADT), we are identifying the molecular alterations that predict and drive treatment resistance, while using these data to model patterns of tumor evolution over time. Simultaneously, we are utilizing transcriptome data from matched pre- and post-treatment prostate tumors to identify mechanisms of response and resistance, leveraging subclonal markers to allow more granular analyses of tumor cell adaptation. This work will inform biomarker development for better patient selection to treatments such as these, as well as design precision adjuvant or neoadjuvant therapies for patients with locally advanced prostate cancer.
Biography
Dr. Sowalsky received his Ph.D. from Tufts University's Graduate School of Biomedical Sciences, performing his dissertation research in the lab of Larry Feig. He conducted postdoctoral training at Harvard Medical School/Beth Israel Deaconess Medical Center with Steven Balk. The central theme of Dr. Sowalsky's research is understanding the biology of the molecular events associated with prostate cancer development, progression, and resistance to therapy.
Related Scientific Focus Areas
This page was last updated on Friday, September 15, 2023