From the Mountains to the Clinic
Sonja M. Best hunts for viruses that evade the immune system.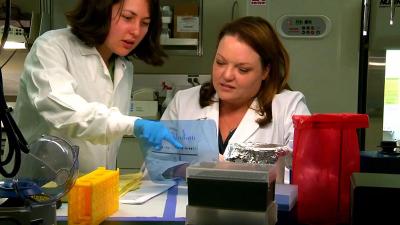 Sonja M. Best was a freshly minted Ph.D. when she left her native Australia in 1999 and traveled 12,000 miles to the National Institute of Allergy and Infectious Diseases (NIAID) Rocky Mountain Laboratories (RML) in rural Hamilton, Montana. Her purpose? To understand how viruses, with only a few genes and a handful of proteins, can evade the complex and mighty human immune system.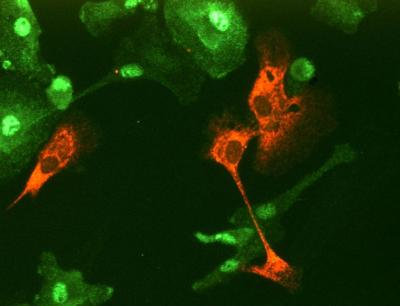 The scenario is reminiscent of the David and Goliath story, and it has long been a focus of intense scientific research around the world. Understanding how viruses work their stealth-like genius to overcome the immune system could open the door to vaccines and treatments for more than a hundred diseases, from the common cold sore to HIV.
"The flaviviruses, such as West Nile Virus and tick-borne encephalitis virus, contain only miniscule amounts of genetic information, yet can completely outwit the immune system, often resulting in enormous cellular destruction," says Best, who goes on to describe a host of symptoms, including the long-lasting effects of serious neurological damage. "Even though flaviviruses cause millions of infections annually, and in ever-increasing numbers, there are currently no specific treatments available."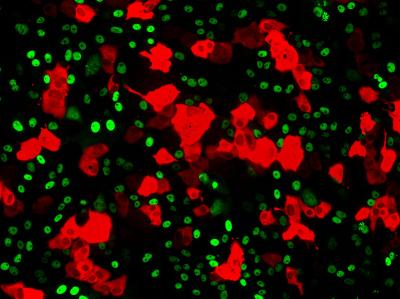 The lack of therapeutics, combined with NIAID's program objectives in biodefense and emerging infectious diseases, drives Best's research to uncover the machinery behind a strong yet ineffective immune response and the virus-encoded mechanisms that antagonize this reaction. RML's state-of-the-art biomedical research facility is uniquely equipped for the task, thanks to its Level 4 biosafety lab, which allows researchers to manipulate viral materials in an extremely safe and contained way.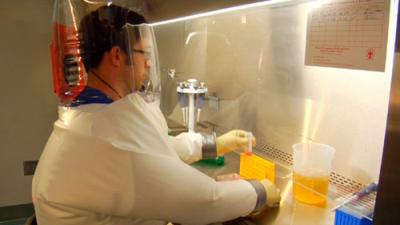 "We can undertake research here that just wouldn't be possible at many other institutions," Best says—research that earned her the 2010 Presidential Early Career Award for Scientists and Engineers (PECASE), a surprise honor announced while she was on the other side of the world visiting family in Australia. "Scientifically, winning the PECASE was an incredible moment, but it's really a testament to our mentors and to the IRP that we were offered such a running start and able to achieve this so early in our careers."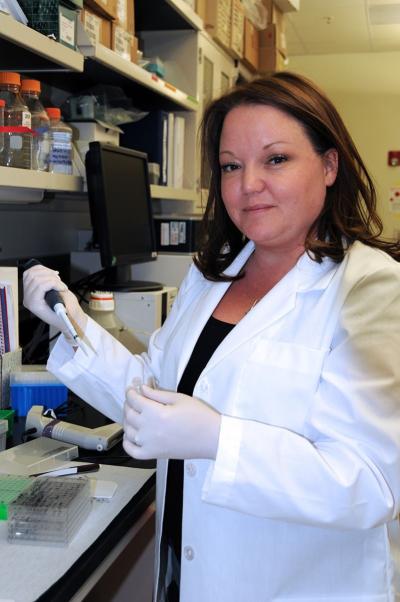 On her return from Australia, she was back in the lab planning the next phase of her research—a collaboration with the NIH Clinical Center—examining tissues from patients with natural cellular deficiencies in the machinery involved in viral suppression of the immune response. With a research objective to discover new vaccines and better therapies, Best seeks to develop new approaches for advancing her team's science.
"This is a very exciting time for us because our next steps are truly translational—we're taking molecular discoveries from the lab and translating them to immunologically relevant cells in the clinic," Best explains. "The IRP provides a supportive framework and has given me the freedom to exercise my imagination—in fact, that's really the only limiting factor here."
Sonja M. Best, Ph.D., is Chief of the Innate Immunity and Pathogenesis Unit at the Laboratory of Virology at the National Institute of Allergy and Infectious Diseases.
This page was last updated on Wednesday, May 24, 2023