Timing is of the essence when treating brain swelling in mice
NIH study shows specific set of immune cells can harm and also help brain after injury
Researchers from the National Institutes of Health have discovered Jekyll and Hyde immune cells in the brain that ultimately help with brain repair but early after injury can lead to fatal swelling, suggesting that timing may be critical when administering treatment. These dual-purpose cells, which are called myelomonocytic cells and which are carried to the brain by the blood, are just one type of brain immune cell that NIH researchers tracked, watching in real-time as the brain repaired itself after injury. The study, published in Nature Neuroscience, was supported by the National Institute of Neurological Disorders and Stroke (NINDS) Intramural Research Program at NIH.
"Fixing the brain after injury is a highly orchestrated, coordinated process, and giving a treatment at the wrong time could end up doing more harm than good," said Dorian McGavern, Ph.D., NINDS scientist and senior author of the study.
Cerebrovascular injury, or damage to brain blood vessels, can occur following several conditions including traumatic brain injury or stroke. Dr. McGavern, along with Larry Latour, M.D., NINDS scientist, and their colleagues, observed that a subset of stroke patients developed bleeding and swelling in the brain after surgical removal of the blood vessel clot responsible for the stroke. The swelling, also known as edema, results in poor outcomes and can even be fatal as brain structures become compressed and further damaged.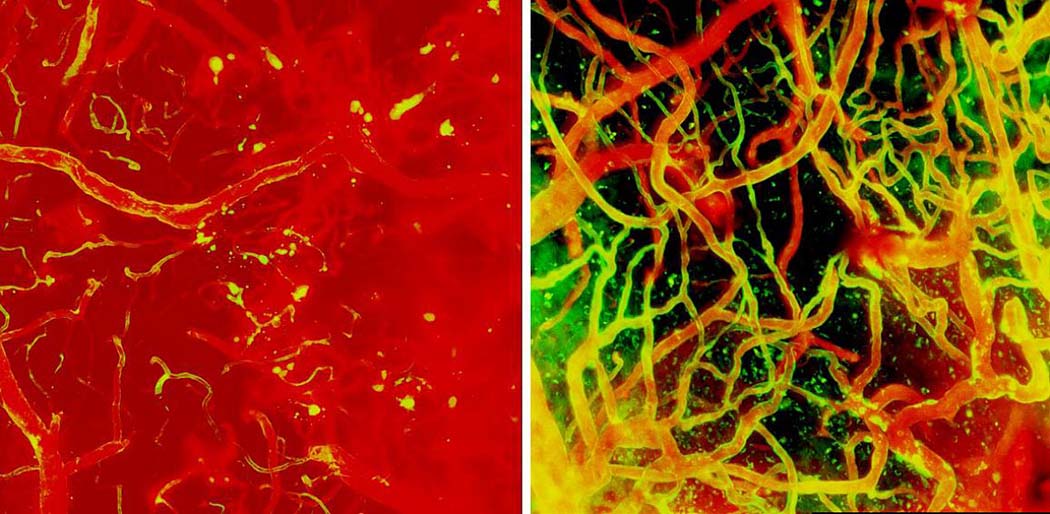 This page was last updated on Friday, January 21, 2022