T cells recognize recent SARS-CoV-2 variants
When variants of SARS-CoV-2 (the virus that causes COVID-19) emerged in late 2020, concern arose that they might elude protective immune responses generated by prior infection or vaccination, potentially making re-infection more likely or vaccination less effective. To investigate this possibility, researchers from the National Institute of Allergy and Infectious Diseases (NIAID), part of the National Institutes of Health, and colleagues analyzed blood cell samples from 30 people who had contracted and recovered from COVID-19 prior to the emergence of virus variants. They found that one key player in the immune response to SARS-CoV-2 — the CD8+ T cell — remained active against the virus.
The research team was led by NIAID's Andrew Redd, Ph.D., and included scientists from Johns Hopkins University School of Medicine, Johns Hopkins Bloomberg School of Public Health, and the Immunomics-focused company, ImmunoScape.
The investigators asked whether CD8+ T cells in the blood of recovered COVID-19 patients, infected with the initial virus, could still recognize three SARS-CoV-2 variants: B.1.1.7, which was first detected in the United Kingdom; B.1.351, originally found in the Republic of South Africa; and B.1.1.248, first seen in Brazil. Each variant has mutations throughout the virus, and, in particular, in the region of the virus' spike protein that it uses to attach to and enter cells. Mutations in this spike protein region could make it less recognizable to T cells and neutralizing antibodies, which are made by the immune system's B cells following infection or vaccination.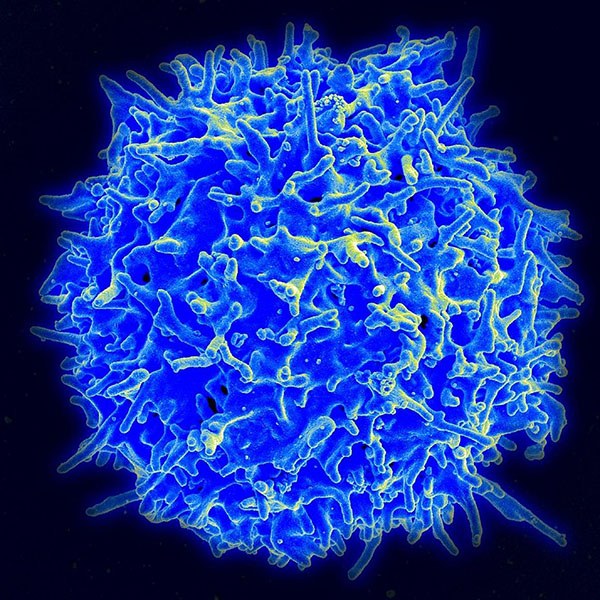 This page was last updated on Friday, January 21, 2022