Scientists identify locations of early prion protein deposition in retina
Findings indicate cones precede rods as targets for infection
The earliest eye damage from prion disease takes place in the cone photoreceptor cells, specifically in the cilia and the ribbon synapses, according to a new study of prion protein accumulation in the eye by National Institutes of Health scientists. Prion diseases originate when normally harmless prion protein molecules become abnormal and gather in clusters and filaments in the human body and brain.
Understanding how prion diseases develop, particularly in the eye because of its diagnostic accessibility to clinicians, can help scientists identify ways to slow the spread of prion diseases. The scientists say their findings, published in the journal Acta Neuropathologica Communications, may help inform research on human retinitis pigmentosa, an inherited disease with similar photoreceptor degeneration leading to blindness.
Prion diseases are slow, degenerative and usually fatal diseases of the central nervous system that occur in people and some other mammals. Prion diseases primarily involve the brain, but also can affect the eyes and other organs. Within the eye, the main cells infected by prions are the light-detecting photoreceptors known as cones and rods, both located in the retina.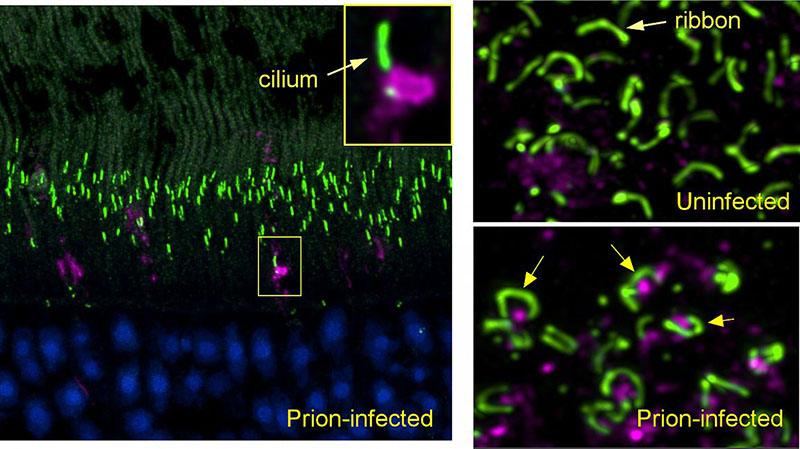 This page was last updated on Friday, January 21, 2022