Researchers discover how sound reduces pain in mice
Newly identified brain circuits may point to more effective pain therapies
An international team of scientists has identified the neural mechanisms through which sound blunts pain in mice. The findings, which could inform development of safer methods to treat pain, were published in Science. The study was led by researchers at the National Institute of Dental and Craniofacial Research (NIDCR); the University of Science and Technology of China, Hefei; and Anhui Medical University, Hefei, China. NIDCR is part of the National Institutes of Health.
"We need more effective methods of managing acute and chronic pain, and that starts with gaining a better understanding of the basic neural processes that regulate pain," said NIDCR Director Rena D'Souza, D.D.S., Ph.D. "By uncovering the circuitry that mediates the pain-reducing effects of sound in mice, this study adds critical knowledge that could ultimately inform new approaches for pain therapy."
Dating back to 1960, studies in humans have shown that music and other kinds of sound can help alleviate acute and chronic pain, including pain from dental and medical surgery, labor and delivery, and cancer. However, how the brain produces this pain reduction, or analgesia, was less clear.
"Human brain imaging studies have implicated certain areas of the brain in music-induced analgesia, but these are only associations," said co-senior author Yuanyuan (Kevin) Liu, Ph.D., a Stadtman tenure-track investigator at NIDCR. "In animals, we can more fully explore and manipulate the circuitry to identify the neural substrates involved."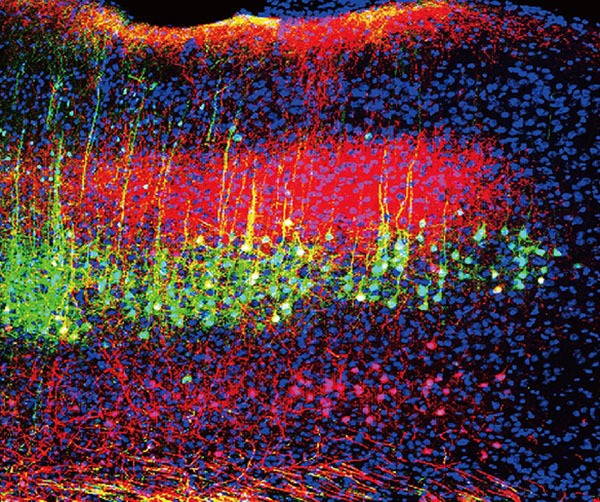 This page was last updated on Wednesday, July 27, 2022