Researchers assemble the first complete sequence of a human Y chromosome
New sequence reveals genomic factors in fertility, including sperm production
An international research team has generated the first truly complete sequence of a human Y chromosome, the final human chromosome to be fully sequenced. The new sequence, which fills in gaps across more than 50% of the Y chromosome's length, uncovers important genomic features with implications for fertility, such as factors in sperm production. The study, led by the Telomere-to-Telomere (T2T) Consortium, a team of researchers funded by the National Human Genome Research Institute (NHGRI), part of the National Institutes of Health, was published today in Nature.
The Y chromosome, along with the X chromosome, is often discussed for its role in sexual development. While these chromosomes play a central role, the factors involved in human sexual development are spread across the genome and very complex, giving rise to the array of human sex characteristics found among male, female and intersex individuals. These categories are not equivalent to gender, which is a social category. Additionally, recent work demonstrates that genes on the Y chromosome contribute to other aspects of human biology, such as cancer risk and severity.
When researchers completed the first human genome sequence 20 years ago, gaps were left in the sequences of all 24 chromosomes. However, unlike the small gaps sprinkled across the rest of the genome sequence — gaps that the T2T Consortium filled in last year — over half of the Y chromosome's sequence remained a mystery.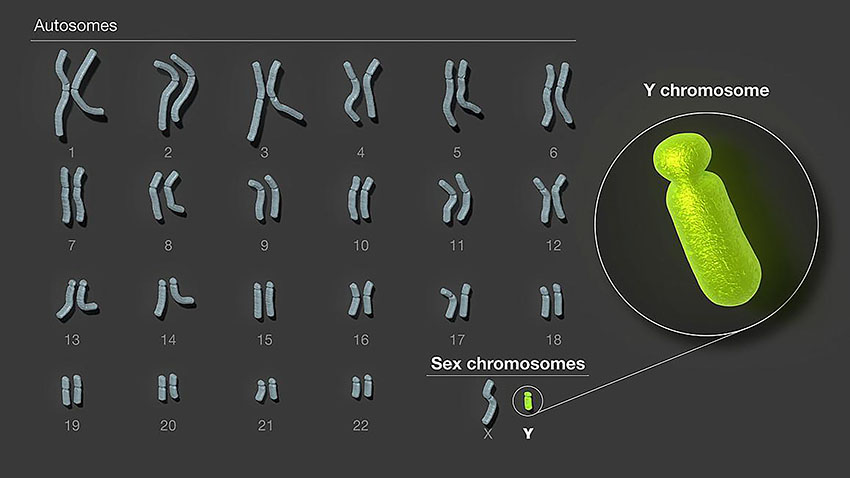 This page was last updated on Wednesday, August 23, 2023