Psoriasis therapy linked to reduced coronary inflammation in patients with the skin condition
Novel imaging biomarker could track interventions on coronary artery disease
Researchers have found that anti-inflammatory biologic therapies used to treat moderate to severe psoriasis can significantly reduce coronary inflammation in patients with the chronic skin condition. Scientists said the findings are particularly notable because of the use of a novel imaging biomarker, the perivascular fat attenuation index (FAI), that was able to measure the effect of the therapy in reducing the inflammation.
The study published online in JAMA Cardiology, has implications not just for people with psoriasis, but for those with other chronic inflammatory diseases, such as lupus and rheumatoid arthritis. These conditions are known to increase the risk for heart attacks and strokes. The study was funded by the National Heart, Lung, and Blood Institute (NHLBI), part of the National Institutes of Health,
"Coronary inflammation offers important clues about the risk of developing heart artery disease," said study's senior author Nehal N. Mehta, M.D., a cardiologist and head of the Lab of Inflammation and Cardiometabolic Diseases at NHLBI. "Our findings add to the growing body of research that shows treating underlying inflammatory conditions may reduce the risk of cardiovascular diseases."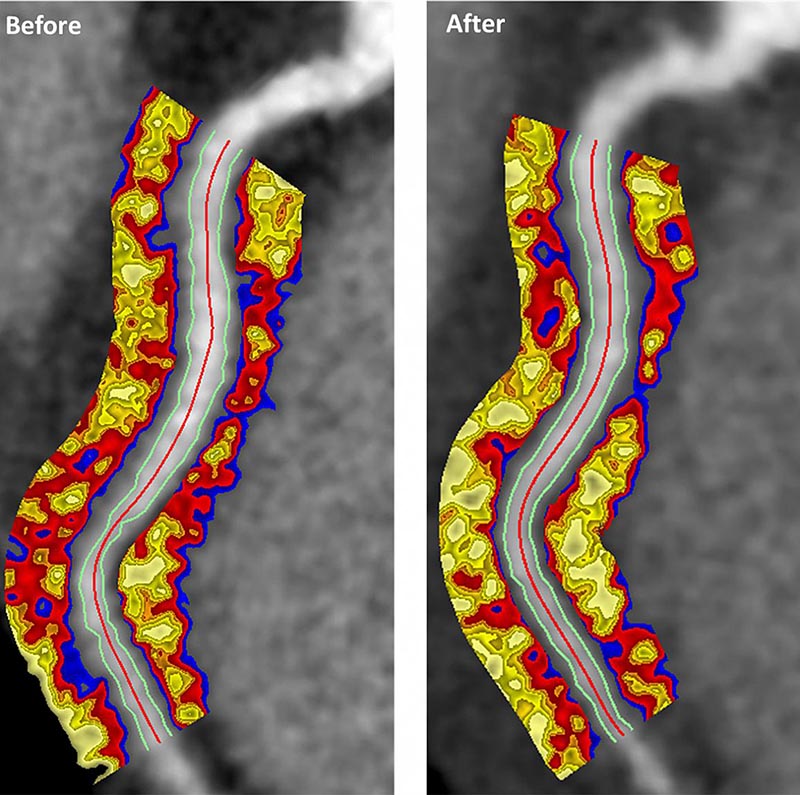 This page was last updated on Friday, January 21, 2022