Promising Interim Results from Clinical Trial of NIH-Moderna COVID-19 Vaccine
An independent data and safety monitoring board (DSMB) overseeing the Phase 3 trial of the investigational COVID-19 vaccine known as mRNA-1273 reviewed trial data and shared its interim analysis with the trial oversight group on Nov. 15, 2020. This interim review of the data suggests that the vaccine is safe and effective at preventing symptomatic COVID-19 in adults. The interim analysis comprised 95 cases of symptomatic COVID-19 among volunteers. The DSMB reported that the candidate was safe and well-tolerated and noted a vaccine efficacy rate of 94.5 percent. The findings are statistically significant, meaning they are likely not due to chance. Ninety of the cases occurred in the placebo group and five occurred in the vaccinated group. There were 11 cases of severe COVID-19 out of the 95 total, all of which occurred in the placebo group.
The mRNA-1273 vaccine candidate was co-developed by the Cambridge, Massachusetts-based biotechnology company Moderna, Inc., and the National Institute of Allergy and Infectious Diseases (NIAID), part of the National Institutes of Health. It combines Moderna's mRNA (messenger RNA) delivery platform with the stabilized SARS-CoV-2 spike immunogen (S-2P) developed by NIAID scientists.
The vaccine candidate transitioned from early development with NIAID to the Biomedical Advanced Research and Development Authority (BARDA), part of the Department of Health and Human Services Office of the Assistant Secretary for Preparedness and Response, for advanced development and manufacturing support, to meet the federal government's Operation Warp Speed (OWS) goals.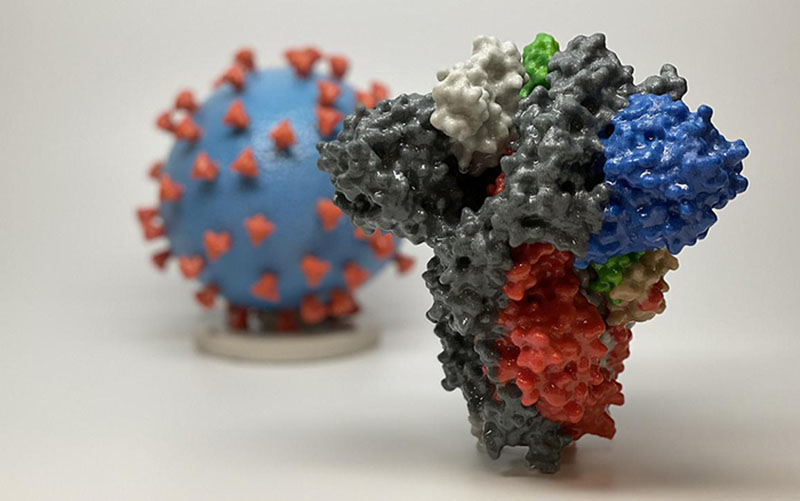 This page was last updated on Friday, January 21, 2022