Novel blood test helps evaluate severity in pulmonary arterial hypertension, a rare lung disease
Researchers at the National Institutes of Health have found that a novel blood test can be used to easily evaluate disease severity in patients with pulmonary arterial hypertension (PAH) and predict survivability. PAH is a rare, life-threatening condition that causes unexplained high blood pressure in the lungs. In early clinical studies, the researchers showed the test to significantly improve upon conventional tests, some of which use invasive tools.
The new blood test measures DNA fragments shed by damaged cells. Researchers found that these fragments, called cell-free DNA, were elevated in the blood of patients with PAH and increase with disease severity. If future studies confirm the findings, this first-of-its-kind blood test for PAH patients could allow doctors to intervene faster to prevent or delay progression of the disease and possibly save lives. Cell-free DNA is a relatively new analytical technique that is growing in its potential medical uses, which include the early detection of heart- and lung-transplant rejection as well as early detection of cancer.
"Researchers have been actively searching for novel, less-invasive approaches to evaluate PAH severity, disease progression, and response to therapy for more than a decade. These cell-free DNA analyses represent progress toward that goal," said study co-author Michael A. Solomon, M.D., M.B.A., who is part of the NHLBI Cardiovascular Branch and co-director of the NIH Clinical Center Pulmonary Arterial Hypertension Section.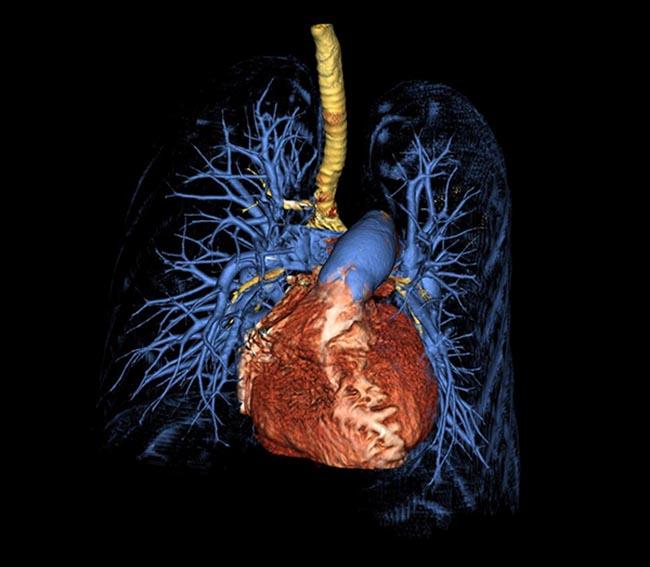 This page was last updated on Monday, September 19, 2022