New technique makes heart valve replacement safer for some high-risk patients
Scientists have developed a novel technique that prevents coronary artery obstruction during transcatheter aortic valve replacement (TAVR), a rare but often fatal complication. The method, called Bioprosthetic Aortic Scallop Intentional Laceration to prevent Iatrogenic Coronary Artery obstruction (BASILICA), will increase treatment options for high-risk patients who need heart valve procedures. The findings by researchers at the National Institutes of Health will publish in the Journal of the American College of Cardiology: Cardiovascular Interventions on April 2.
TAVR, a procedure used to treat aortic valve stenosis, involves threading a long, thin, flexible tube, called a catheter, through the femoral artery in the leg to the heart. Aortic valve stenosis is a fatal narrowing of the valve controlling blood leaving the heart to the rest of the body. This narrowing reduces blood flow to vital organs, resulting in shortness of breath, chest pain, blackouts, and heart failure.
For elderly or frail patients, TAVR offers an effective and less invasive alternative to open heart surgery. However, a small subset of these patients may develop coronary artery obstruction during the TAVR procedure. For more than half the patients who experience coronary artery obstruction during the TAVR, this complication has been fatal.
BASILICA was developed by Jaffar M. Khan, M.D., at the National, Heart, Lung, and Blood Institute (NHLBI), part of NIH, to increase the safety of TAVR for this subset of patients.
"These patients are either not eligible for conventional TAVR, or they are at high risk for it," said Robert J. Lederman, M.D., the senior investigator in NHLBI's Division of Intramural Research who led the study with Khan.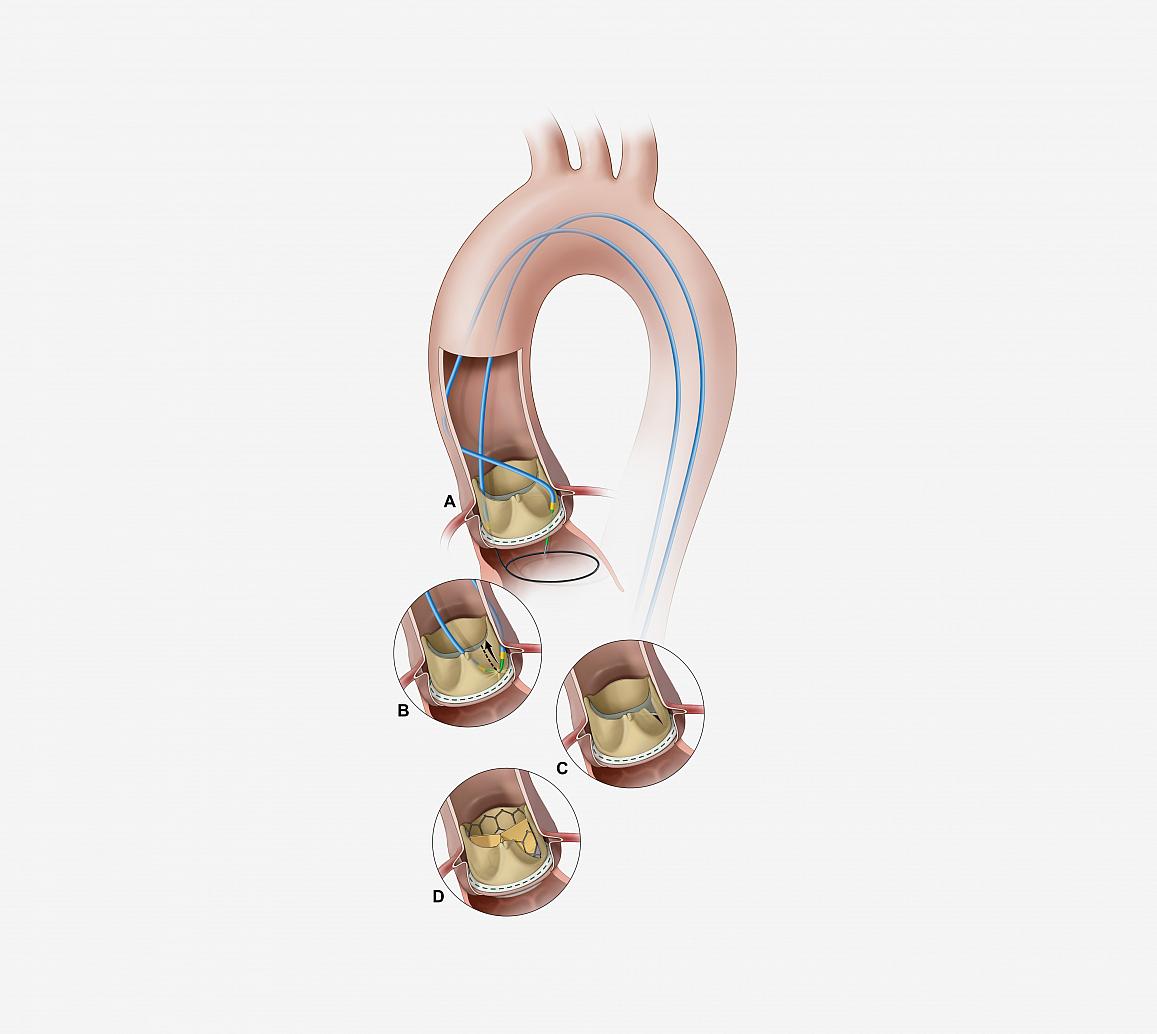 This page was last updated on Friday, January 21, 2022