IRP study supports new approach for treating cerebral malaria
Findings suggest drugs targeting immune cells may help treat deadly disease mainly affecting children
Researchers at the National Institutes of Health found evidence that specific immune cells may play a key role in the devastating effects of cerebral malaria, a severe form of malaria that mainly affects young children. The results, published in the Journal of Clinical Investigation, suggest that drugs targeting T cells may be effective in treating the disease. The study was supported by the NIH Intramural Research Program.
"This is the first study showing that T cells target blood vessels in brains of children with cerebral malaria," said Dorian McGavern, Ph.D., chief of the Viral Immunology and Intravital Imaging Section at the NIH's National Institute of Neurological Disorders and Stroke (NINDS) who co-directed the study with Susan Pierce, Ph.D., chief of the Laboratory of Immunogenetics at the National Institute of Allergy and Infectious Diseases (NIAID). "These findings build a bridge between mouse and human cerebral malaria studies by implicating T cells in the development of disease pathology in children. It is well established that T cells cause the brain vasculature injury associated with cerebral malaria in mice, but this was not known in humans."
More than 200 million people worldwide are infected annually with mosquito-borne parasites that cause malaria. In a subset of those patients, mainly young children, the parasites accumulate in brain blood vessels causing cerebral malaria, which leads to increased brain pressure from swelling. Even with available treatment, cerebral malaria still kills up to 25% of those affected resulting in nearly 400,000 deaths annually. Children who survive the infection will often have long-lasting neurological problems such as cognitive impairment.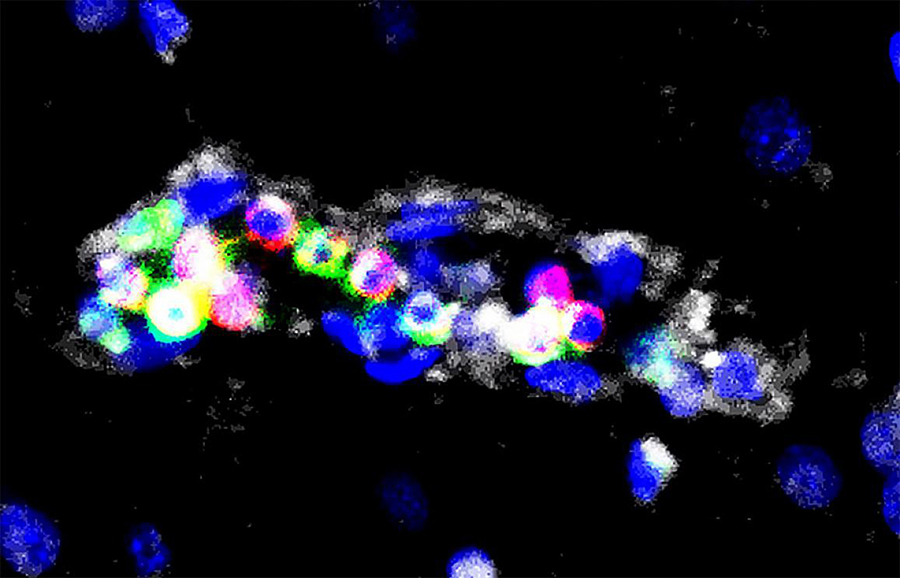 This page was last updated on Friday, January 21, 2022