IRP study finds that people with SARS-CoV-2 antibodies may have a low risk of future infection
People who have had evidence of a prior infection with SARS-CoV-2, the virus that causes COVID-19, appear to be well protected against being reinfected with the virus, at least for a few months, according to a newly published study from the National Cancer Institute (NCI). This finding may explain why reinfection appears to be relatively rare, and it could have important public health implications, including decisions about returning to physical workplaces, school attendance, the prioritization of vaccine distribution, and other activities.
For the study, researchers at NCI, part of the National Institutes of Health, collaborated with two health care data analytics companies (HealthVerity and Aetion, Inc.) and five commercial laboratories. The findings were published on Feb. 24 in JAMA Internal Medicine.
"While cancer research and cancer care remain the primary focus of NCI's work, we were eager to lend our expertise in serological sciences to help address the global COVID-19 pandemic, at the request of Congress," said NCI Director Norman E. "Ned" Sharpless, M.D., who was one of the coauthors on the study. "We hope that these results, in combination with those of other studies, will inform future public health efforts and help in setting policy."
"The data from this study suggest that people who have a positive result from a commercial antibody test appear to have substantial immunity to SARS-CoV-2, which means they may be at lower risk for future infection," said Lynne Penberthy, M.D., M.P.H., associate director of NCI's Surveillance Research Program, who led the study. "Additional research is needed to understand how long this protection lasts, who may have limited protection, and how patient characteristics, such as comorbid conditions, may impact protection. We are nevertheless encouraged by this early finding."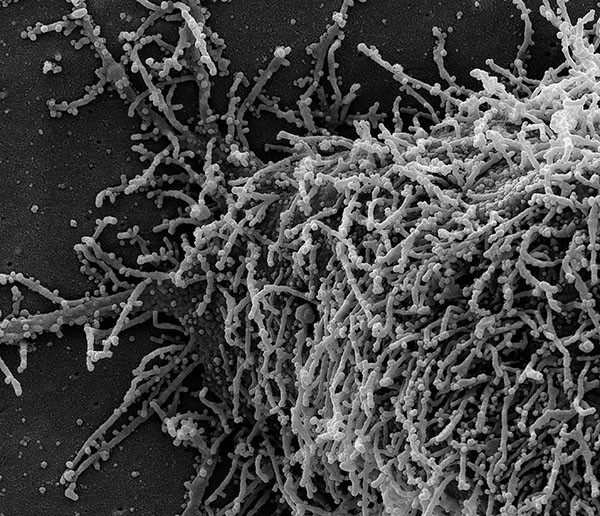 This page was last updated on Friday, January 21, 2022