IRP study finds loss of 'youth' protein may drive aging in the eye
Loss of the protein pigment epithelium-derived factor (PEDF), which protects retinal support cells, may drive age-related changes in the retina, according to a new study in mice from the National Eye Institute (NEI). The retina is the light-sensitive tissue at the back of the eye, and aging-associated diseases of the retina, like age-related macular degeneration (AMD), can lead to blindness. This new finding could lead to therapies to prevent AMD and other aging conditions of the retina. The study was published in the International Journal of Molecular Sciences. NEI is part of the National Institutes of Health.
"People have called PEDF the 'youth' protein, because it is abundant in young retinas, but it declines during aging," said Patricia Becerra, Ph.D., chief of NEI's Section of Protein Structure and Function and senior author of the study. "This study showed for the first time that just removing PEDF leads to a host of gene changes that mimic aging in the retina."
The retina is composed of layers of cells that function together to detect and process light signals, which the brain uses to generate vision. The retina's light-sensing photoreceptors sit above the retinal pigment epithelium (RPE), a layer of support cells. The RPE nourishes photoreceptors and recycles pieces of the photoreceptor cells called 'outer segments,' which get used up and their tips shed each time photoreceptors detect light. If the RPE cannot provide recycled components of older outer segment tips back to photoreceptors, these cells lose their ability to make new segments, and eventually become unable to sense light. And without nutrients supplied by the RPE, photoreceptors die. In people with AMD or certain types of retinal dystrophies, senescence (aging) or death of RPE cells in the retina leads to vision loss.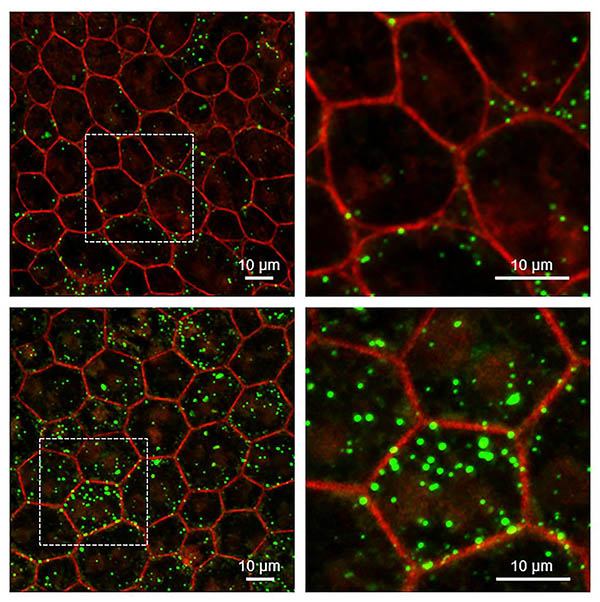 This page was last updated on Thursday, July 28, 2022