IRP researchers home in on a new cause of Stargardt disease
Study may help lead to gene therapy for rare inherited blinding disease
Using a new stem-cell based model made from skin cells, scientists found the first direct evidence that Stargardt-related ABCA4 gene mutations affect a layer of cells in the eye called the retinal pigment epithelium (RPE). The discovery points to a new understanding of Stargardt disease progression and suggests a therapeutic strategy for the disease, which currently lacks treatment. The study took place at the National Eye Institute (NEI), part of the National Institutes of Health. The findings published online today in Stem Cell Reports.
"This new model will accelerate development of therapies for Stargardt disease," said NEI Director Michael F. Chiang, M.D. "We lack a therapy for this disease in part because it's rare. This model theoretically creates an unlimited supply of human cells for study." Stargardt affects about 1 in every 10,000 people in the U.S.
Stargardt disease causes progressive loss of central and night vision. The vision loss is associated with the toxic build-up of lipid-rich deposits in the RPE, whose main job is to support and nourish the retina's light sensing photoreceptors. Under normal conditions, the ABCA4 gene makes a protein that prevents this toxic build-up. Prior research showed that Stargardt disease is caused by a variety of mutations in the ABCA4 gene. More than 800 ABCA4 mutations are known to be associated with a broad spectrum of Stargardt disease phenotypes.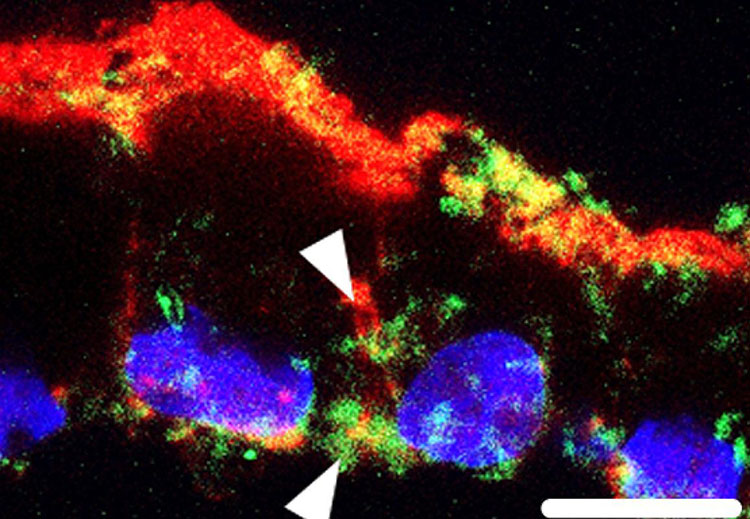 This page was last updated on Thursday, October 27, 2022