Experimental NIH Sudan virus vaccine protects macaques
New inoculation based on Ebola VSV vaccine concept
A National Institutes of Health research group with extensive experience studying ebolavirus countermeasures has successfully developed a vaccine against Sudan virus (SUDV) based on the licensed Ebola virus (EBOV) vaccine. SUDV, identified in 1976, is one of the four viruses known to cause human Ebolavirus disease. The new vaccine, VSV-SUDV, completely protected cynomolgus macaques against a lethal SUDV challenge. The findings were published in the journal The Lancet Microbe.
SUDV is distinct from and less common than EBOV, but similarly deadly. A recent four-month SUDV outbreak in Uganda that ended on Jan. 11, 2023, caused 142 confirmed cases and 55 deaths. No treatment or vaccine for SUDV disease is licensed, although candidates are in clinical and preclinical trials. One of these candidates is VSV-SUDV, developed and tested by scientists at NIH's National Institute of Allergy and Infectious Diseases in Hamilton, Montana.
The live-attenuated vaccine uses genetically engineered vesicular stomatitis virus (VSV), an animal virus that primarily affects cattle, to express a SUDV protein as a single-dose vaccine. The researchers developed VSV-SUDV using techniques that led to Ervebo, the VSV-EBOV vaccine that the European Medicines Agency and the U.S. Food and Drug Administration approved in 2019 as the first vaccine for the prevention of Ebola virus disease. In the current studies, the investigators replaced the key EBOV protein in Ervebo with the comparable protein from SUDV.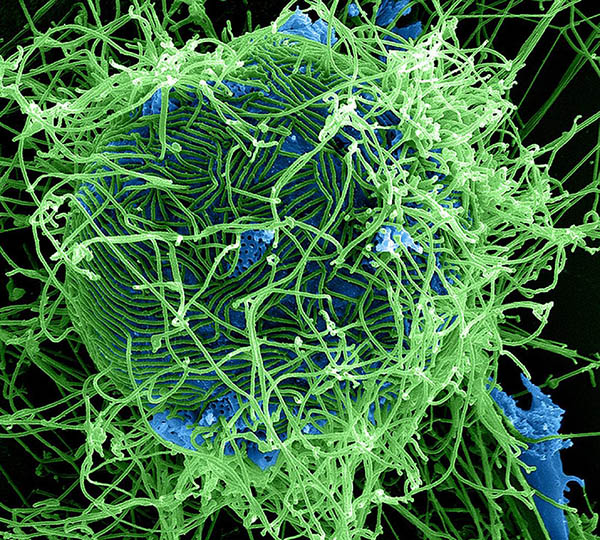 This page was last updated on Friday, February 3, 2023