Drug-delivery technology leads to sustained HIV antibody production in IRP study
New strategy could be applied to other infectious diseases
A new approach to direct the body to make a specific antibody against HIV led to sustained production of that antibody for more than a year among participants in a National Institutes of Health clinical trial. This drug-delivery technology uses a harmless virus to deliver an antibody gene into human cells, enabling the body to generate the antibody over an extended time. With further development, such a strategy could be applied to prevent and treat a wide variety of infectious diseases, according to the study investigators.
Researchers from NIH's National Institute of Allergy and Infectious Diseases (NIAID) reported the findings on March 9 in an oral presentation at the 2020 Conference on Retroviruses and Opportunistic Infections (CROI).
Antibodies are immune system proteins that help prevent or clear infections. Traditional vaccines induce the immune system to generate protective antibodies. Another approach to preventing infections is to deliver monoclonal antibodies — preparations of a specific antibody designed to bind to a single target — directly into people. Monoclonal antibodies also are used therapeutically, with many already approved for treating cancer, autoimmune diseases and other conditions and others being evaluated for treatment of infectious diseases, such as Ebola virus disease.
Administering proteins to people requires periodic injections or infusions to retain protective or therapeutic levels, which can be challenging, particularly in resource-limited settings. Delivery of antibody genes using a virus as a carrier, or vector, offers a potential alternative.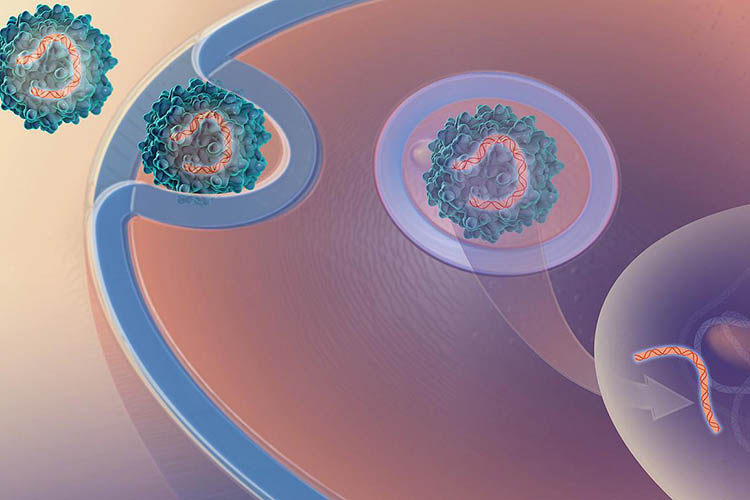 This page was last updated on Friday, January 21, 2022