Discovery documentary First in Human gives an up-close look at how advances in medicine are made at the NIH Clinical Center
Three-part series airing in August portrays the hopes and setbacks of patients, doctors, and nurses seeking cures.
On August 10, Discovery will premiere First in Human, a three-part documentary on the National Institutes of Health Clinical Center, providing an unprecedented, first-hand look at the successes and setbacks that are a part of developing brand-new medicines that may ultimately benefit millions worldwide. Over a period of a year, film crews embedded within the hospital follow four patients who volunteered to participate in experimental treatments in the hopes they will help them, or others in the future. The series also follows the dedicated doctors and nurses who carry out the research while caring for the patients. Narrated by Jim Parsons ("The Big Bang Theory," "Hidden Figures,"), First in Human will air August 10, 17 and 24 at 9 p.m. ET/PT.
"For thousands of patients around the world, NIH is known as the National Institutes of Hope and I am delighted that Discovery's series will educate the public on the bravery of our volunteer patients who are our partners in scientific discovery," said NIH Director Francis S. Collins, M.D., Ph.D. "This film depicts, in a very poignant way, the difficult decisions faced by many suffering from disease, and the profound contribution of research participants to improving treatments for all."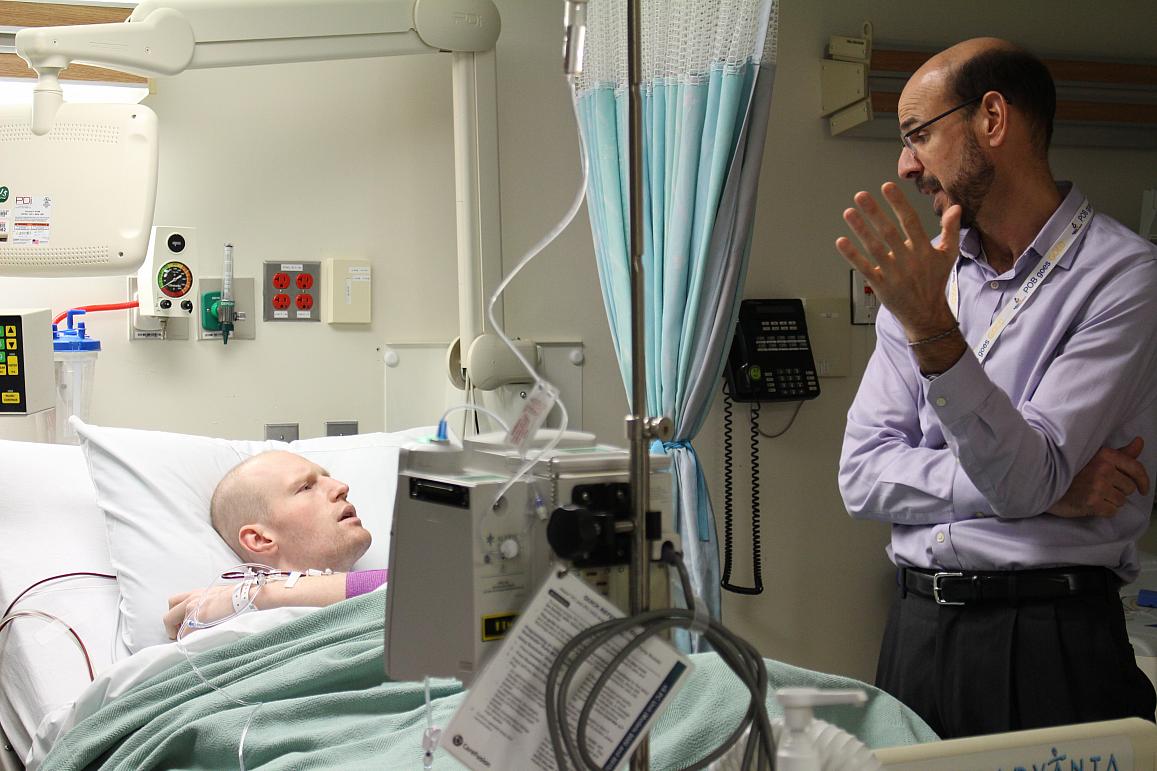 This page was last updated on Friday, January 21, 2022