Age-related racial disparity in suicide rates among U.S. youth
NIH-funded study suggests need for more research into contributing factors; targeted interventions for children
New research suggests the suicide rate is roughly two times higher for black children ages 5-12 compared with white children of the same age group. The study, funded by the National Institute of Mental Health (NIMH), appears online May 21 in JAMA Pediatrics.
Suicide is a major public health problem and a leading cause of death in the United States. While suicide among young children is quite rare, it can be devastating to families, friends, and communities. Past patterns of national youth suicide rates revealed higher rates for white compared to black youth.
Jeffrey Bridge, Ph.D., of the Research Institute at Nationwide Children's Hospital, Columbus, Ohio, Lisa Horowitz, Ph.D., of the NIMH Intramural Research Program, and coauthors set out to investigate race-related differences in suicide rates in youth overall. Using data from the Centers for Disease Control and Prevention's Web-based Injury Statistics Query and Reporting System (WISQARS), which provides fatal and nonfatal injury, violent death, and cost-of-injury data, the team of researchers analyzed the data from 2001-2015 separately for children ages 5-12 and adolescents ages 13-17.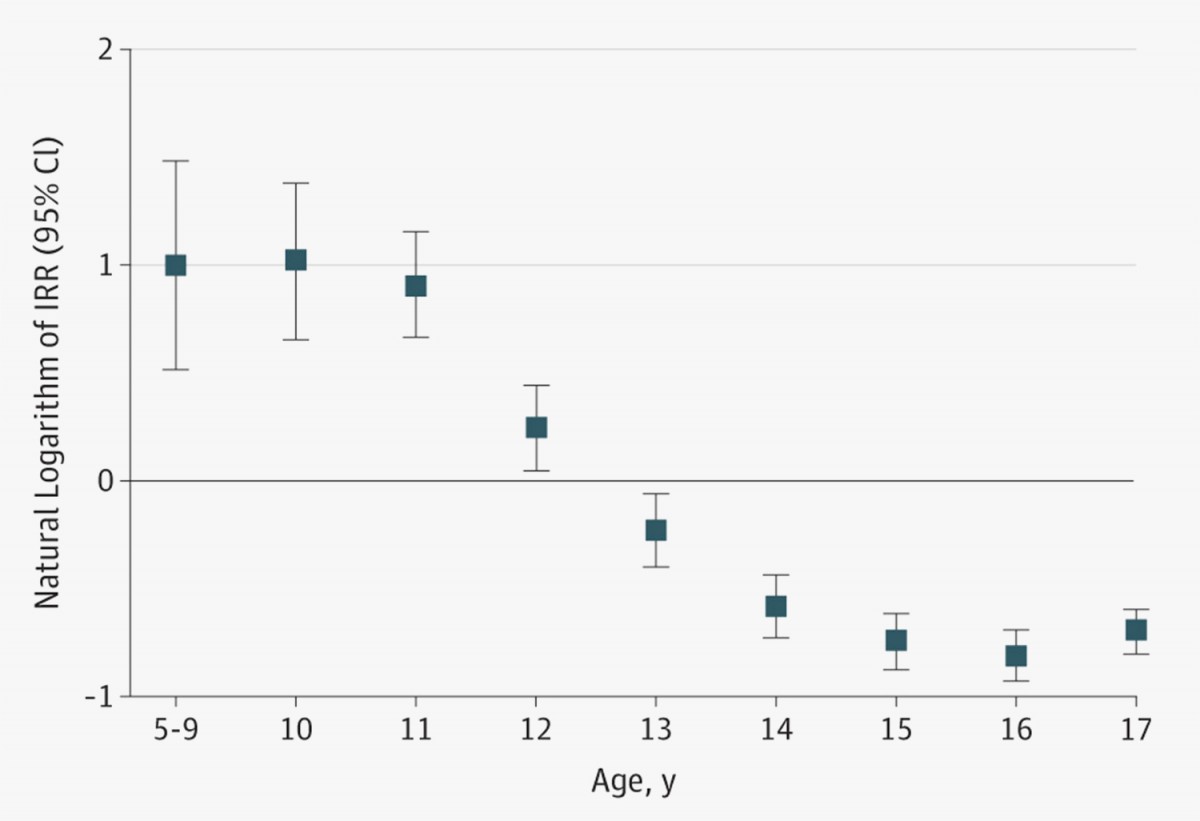 This page was last updated on Friday, January 21, 2022