Victoria A. Harden Lecture in NIH History: Telling NIH History, Story by Story
to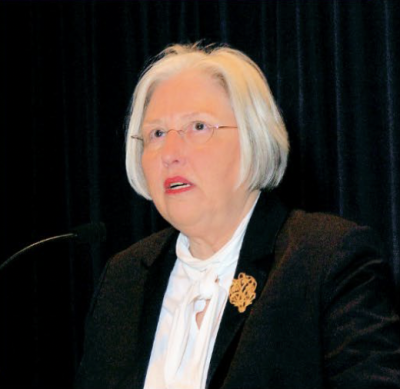 Wilson Hall, NIH Building 1
Join us for the inaugural Victoria A. Harden Lecture in NIH History, given by Victoria Harden, Ph.D., the founding director of the Office of NIH History and Stetten Museum (ONHM).
Before assisting Dr. Dewitt Stetten, Jr. in 1986 to establish ONHM, Harden was on the staff of the National Institute of Allergy and Infectious Diseases (NIAID). As NIH Historian, she helped forge the historical record of early HIV/AIDS research with a series of national conferences, oral history interviews, a website, and numerous publications. Her book AIDS at 30: A History provides an essential overview of the epidemic that emphasizes the response of the medical community — physicians and nurses, public health officials, and biomedical researchers — to AIDS. Other important publications include Inventing the NIH and the Henry A. Adams Prize-winning Rocky Mountain Spotted Fever: History of a Twentieth-Century Disease. After retiring in 2006, Dr. Harden has continued to serve the office as a Special Volunteer. She received the Lifetime Achievement Award from the American Association for the History of Medicine in 2007.
Those unable to attend in-person can view the lecture on NIH Videocast. 
This page was last updated on Wednesday, April 12, 2023