Phil Leder Symposium and Dedication
to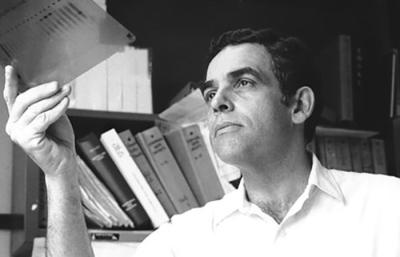 Masur Auditorium, NIH Clinical Center (Building 10)
Join us for the Phil Leder Symposium, which will feature scientific talks and panel discussions by Dr. Leder's extraordinary 'alumni' from his time at the NIH and at Harvard. Don't miss this opportunity to hear from leaders in the biomedical community. There will also be a special session on mentoring and community building.
Phil Leder, among the world's most accomplished molecular geneticists, died on February 2, 2020, at age 85. His work with Marshall Nirenberg — namely, the famed Nirenberg and Leder experiments starting at the NIH in 1964, which definitively elucidated the triplet nature of the genetic code and culminated in its full deciphering — helped set the stage for the revolution in molecular genetic research that Dr. Leder himself would continue to lead for the next three decades.
The scientific symposium, sponsored by the FAES, is a prelude to a dedication of The Phil Leder House, new off-campus space that will provide an inspiring and turn-key environment for current and future generations of researchers, ensuring they continue to thrive in their quest for discovery by helping provide a network of support for early career researchers while they do their ground-breaking research at the NIH.
This page was last updated on Monday, October 30, 2023