NIDCD Director's Seminar Series: Technologies and Marketplace Innovations to Improve Health Care Access and Outcomes
to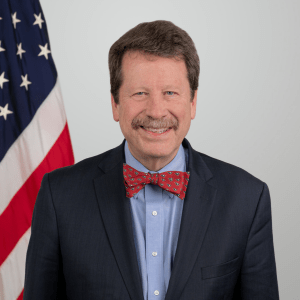 On Wednesday, June 28, 2023, the National Institute on Deafness and Other Communication Disorders (NIDCD) will launch the new NIDCD Director's Seminar Series: Advancing the Science of Communication to Improve Lives. The inaugural seminar, "Technologies and Marketplace Innovations to Improve Health Care Access and Outcomes," will feature FDA Commissioner Robert M. Califf, M.D., who will discuss innovative strategies and technologies that move us toward more equitable and effective health care and public health. This will include the recent over-the-counter hearing aid final rule and the potential impact on hearing health innovation in the marketplace and access to hearing devices. Following Dr. Califf's presentation, NIDCD Director Debara L. Tucci, M.D., M.S., M.B.A., will moderate a follow-up discussion with several NIH leaders.
The NIDCD Director's Seminar Series will feature next-generation research that advances the science of hearing, balance, taste, smell, voice, speech, and language. Seminar topics are designed to align with the themes and priorities of the 2023-2027 NIDCD Strategic Plan, including innovations with the potential to improve the lives of people with hearing loss and other communication disorders. 
The series of semi-annual lectures is open to all NIH scientific and program staff, contractors, and trainees; the extramural community; and other interested groups and individuals. The live videocast will be captioned and recorded for later viewing.
This page was last updated on Wednesday, April 19, 2023