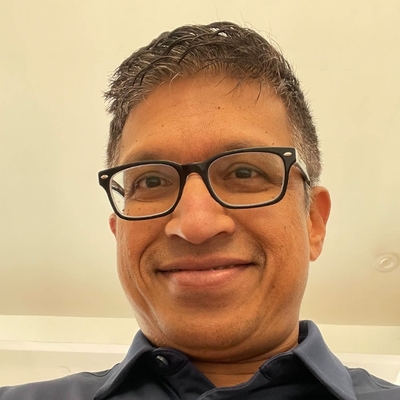 Sushil Gopal Rane, Ph.D.
Senior Investigator
Integrative Cellular Metabolism Section, Diabetes, Endocrinology, & Obesity Branch
NIDDK
Research Topics
Research Goal
The overarching research goal of the Rane laboratory is to understand how growth and developmental processes of organs tasked with maintaining energy balance affects systemic glucose homeostasis. Observations will enable an integrated view of multi-organ communication that underlies normal glucose homeostasis, and its derangement in metabolic disease.
Current Research
Our research is based on the central paradigm that optimal cellular growth and developmental processes are integral to lifelong systemic glucose homeostasis. Energy balance is achieved via both unique and integrative actions of multiple organ systems, necessitating a harmonious interrelationship amongst diverse organs. Indeed, dysfunction in one or more organs disturbs this delicate homeostatic balance to initiate and propagate metabolic disease. Our research is focused on understanding the unique and integrated mechanisms that enable normal glucose homeostasis as well as those that disrupt this intricate regulation. We base our research hypotheses on two inter-related themes. First, we examine the cell-specific mechanisms that underlie normal glucose homeostasis. Second, we study how the various organs, via those unique cell types, communicate to achieve metabolic harmony. To this end, we employ advanced genetic tools and techniques to understand the organization of the interorgan network tasked with maintenance of glucose homeostasis.
Applying our Research
Diabetes and obesity are global epidemics. Disease progression involves multi-organ dysfunction; thus, our findings will set the stage to help better our collective understanding of disease pathogenesis, with the potential to aid in the development of rational therapies.
Need for Further Study
Diabetes is a multiorgan malady. An integrated molecular picture of multi-organ communication and collaboration is needed to enable a better view into diabetes pathogenesis.
Biography
Senior Investigator, NIDDK, NIH, 2012–Present
Investigator, NIDDK, NIH, 2006–2012
NCI Scholar, NCI, NIH, 2001–2006
Fellow, Bristol-Myers Squibb Pharmaceutical Research Institute, 1997–1999
Ph.D., Temple University School of Medicine, 1996
Related Scientific Focus Areas
This page was last updated on Thursday, October 5, 2023