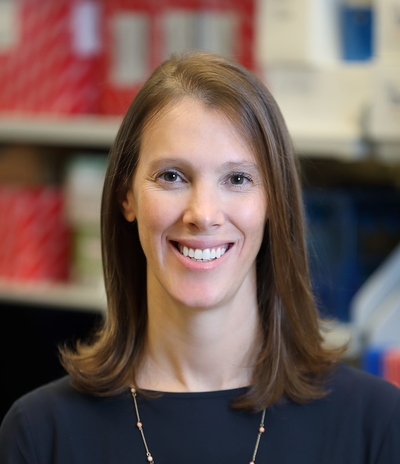 Christine M. Heske, M.D.
Assistant Clinical Investigator
Pediatric Oncology Branch
NCI/CCR
Building 10-CRC, Room 1-3816
Bethesda, MD 20892-1104
240-760-6197
Research Topics
Dr. Heske's focus is on translational and clinical research in the area of pediatric sarcomas. Her program goal is to improve outcomes for patients with pediatric-type sarcomas by elucidating mechanisms of resistance and identifying and evaluating new therapeutic targets.
Her major projects in the lab focus on understanding and targeting the biologic vulnerabilities in tumor metabolism and DNA repair in pediatric-type sarcomas such as Ewing sarcoma and rhabdomyosarcoma.
In addition to conducting preclinical research, Dr. Heske is invested in translating promising laboratory findings into early-phase clinical trials for young patients with sarcoma. She is currently leading a phase I/II trial for patients with rhabdomyosarcoma using a promising combination therapy and is developing several additional trials based on work in her lab.
Biography
After completing her undergraduate work at Harvard University, Dr. Heske received her M.D. from The George Washington University School of Medicine and Health Sciences. She completed her pediatric internship and residency at Brown University/Hasbro Children's Hospital, followed by her fellowship training at the combined National Cancer Institute-Johns Hopkins University Pediatric Hematology and Oncology program.
Dr. Heske is board certified in General Pediatrics and Pediatric Hematology/Oncology and is currently a Physician-Scientist Early Investigator in the POB.
Related Scientific Focus Areas
---
This page was last updated on October 1st, 2020