Study identifies potential approach to treat severe respiratory distress in patients with COVID-19
Early data from a clinical study suggest that blocking the Bruton tyrosine kinase (BTK) protein provided clinical benefit to a small group of patients with severe COVID-19. Researchers observed that the off-label use of the cancer drug acalabrutinib, a BTK inhibitor that is approved to treat several blood cancers, was associated with reduced respiratory distress and a reduction in the overactive immune response in most of the treated patients.
The findings were published June 5, 2020, in Science Immunology. The study was led by researchers in the Center for Cancer Research at the National Cancer Institute (NCI), in collaboration with researchers from the National Institute of Allergy and Infectious Diseases (NIAID), both part of the National Institutes of Health, as well as the U.S. Department of Defense's Walter Reed National Military Medical Center, and four other hospitals nationally.
These findings should not be considered clinical advice but are being shared to assist the public health response to COVID-19. While BTK inhibitors are approved to treat certain cancers, they are not approved as a treatment for COVID-19. This strategy must be tested in a randomized, controlled clinical trial in order to understand the best and safest treatment options for patients with severe COVID-19.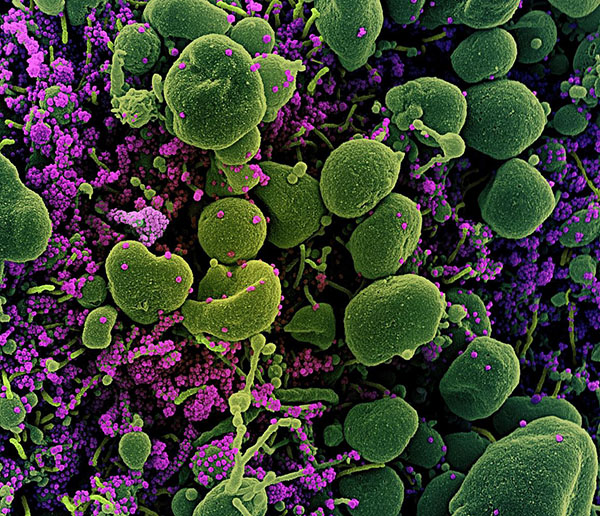 This page was last updated on Friday, January 21, 2022