Researchers study enhanced genetic animal model of Down syndrome
New mouse model may inform potential therapeutic options for Down syndrome
National Institutes of Health researchers compared a new genetic animal model of Down syndrome to the standard model and found the updated version to be more similar to the changes seen in humans. The new mouse model shows milder cognitive traits compared to a previously studied Down syndrome mouse model. The results of this study, published in Biological Psychiatry, may help researchers develop more precise treatments to improve learning and memory in people with Down syndrome.
Scientists found that the new mouse model, known as Ts66Yah, had memory difficulties and behavior traits, but the symptoms were not as severe as seen with the previous mouse model. Scientists often use different strains of mice as animal models to study human diseases because most genes in humans have similar counterparts in mice.
"A mouse model that more precisely captures the genetics of Down syndrome has important implications for human clinical trials that aim to improve cognition," said Diana W. Bianchi, M.D., director of the Eunice Kennedy Shriver National Institute of Child Health and Human Development, senior investigator in the National Human Genome Research Institute (NHGRI) Center for Precision Health Research, and senior author of the study.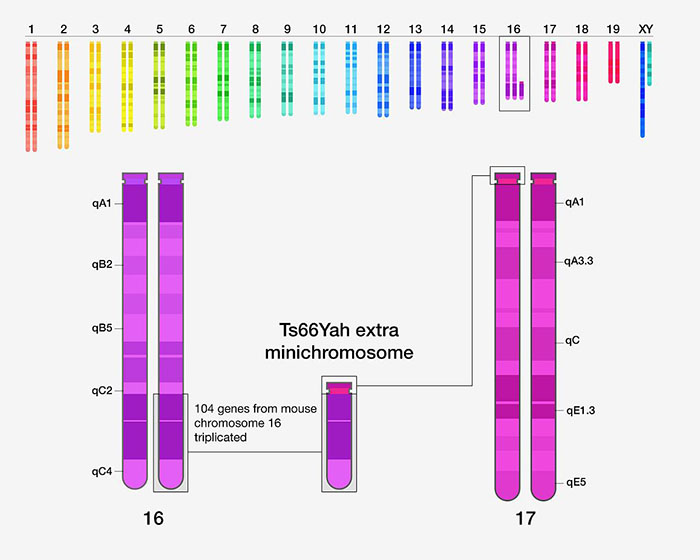 This page was last updated on Tuesday, March 14, 2023