NIH-led team sets new bar in retinal imaging
By eliminating extraneous light, the scientists improved resolution by 33 percent
A team led by scientists at the National Eye Institute (NEI) has noninvasively visualized the light-sensing cells in the back of the eye, known as photoreceptors, in greater detail than ever before. Published in Optica, the researchers report how they improved imaging resolution by a third by selectively blocking the light used to image the eye. NEI is part of the National Institutes of Health.
The achievement is the latest in an evolving strategy to monitor cell changes in retinal tissue that, in turn, will help identify new ways to treat and prevent vision loss from diseases such as age-related macular degeneration, a leading cause of blindness in people age 65 and older.
"Better imaging resolution will enable better tracking of degenerative changes that occur in retinal tissue. The goal of our research is to discern disease-related changes at the cellular level over time, possibly enabling much earlier detection of disease," said the study's lead investigator, Johnny Tam, Ph.D., Stadtman Investigator in the Clinical and Translational Imaging Unit at NEI.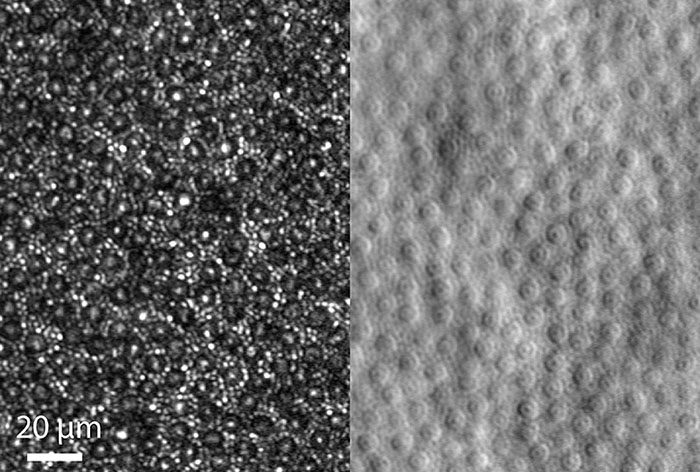 This page was last updated on Friday, January 21, 2022