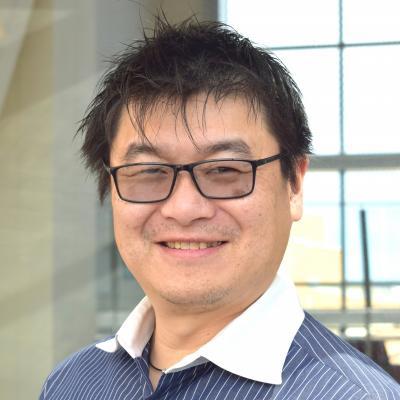 Yoh-suke Mukouyama, Ph.D.
Senior Investigator
Laboratory of Stem Cell and Neuro-Vascular Biology
NHLBI
Research Topics
Branching morphogenesis is a fundamental attribute of many organ systems. The overarching goal of Dr. Mukouyama's laboratory is to uncover the molecular control of the morphologic processes underlying the patterning of tubular branching networks, particularly the vascular and nervous systems, which share several anatomic and functional characteristics, and are often patterned similarly in peripheral tissues. These characteristics suggest that there is interdependence between these two networks during tissue development and homeostasis. Thus, Dr. Mukouyama is studying neuronal influences on vascular branching patterns and vascular influences on both neuronal guidance and neural stem cell maintenance. His laboratory approaches these problems using a combination of high-resolution whole-mount imaging, molecular manipulations, advanced genetic perturbations, and in vitro organ culture techniques.
By developing a model system of skin vasculature that allows for the direct observation of congruent vascular and neural networks in an anatomically recognizable pattern, Dr. Mukouyama and his colleagues have begun to unravel the neural control of vascular development. Their work has established two distinct developmental mechanisms: nerve-derived VEGF-A controls arterial differentiation and nerve-derived CXCL12 controls vessel branching and nerve alignment. Since both genes are induced by oxygen-deprivation, they are currently examining whether local hypoxia triggers CXCL12 and VEGF-A expression in nerves, thus directing arterial branching. Overall, their findings suggest a new concept in angiogenesis, namely, that peripheral nerves can coordinate local patterning and differentiation mechanisms to produce organ-specific vascular patterning.
Just as nerves influence vascular patterns in the skin, Dr. Mukouyama has also shown that blood vessels influence nerve patterns in the developing heart. Using whole-mount imaging, he and his colleagues demonstrated that sympathetic axons branch alongside large-diameter coronary veins in the sub-epicardial layer of the dorsal ventricular wall prior to innervating final targets such as coronary arteries and cardiomyocytes in the deeper myocardial layer. This novel neuro-vascular association reflects known vascular distributions in the ventricular wall; coronary veins develop to form large-diameter branches within the sub-epicardial layer where sympathetic axons initiate their distal axon extension, whereas coronary arteries develop separately, in the deeper myocardial layer. Through genetic studies and in vitro organ culture experiments, Dr. Mukouyama has shown that coronary veins serve as an intermediate template to guide distal sympathetic axon projection via local secretion of NGF from smooth muscle cells.
No examination of neurovascular interactions could neglect the brain. The vasculature component of this specialized niche microenvironment helps to retain adult NSC potential. Through conditional ablation of endothelial capillaries in the neurogenic subventricular zone (SVZ) of the adult brain, Dr. Mukouyama and his colleagues have shown that the vascular niche is required for NSC maintenance in the SVZ. Having performed extensive gene expression profiling in the SVZ vasculature, Dr. Mukouyama is now using a systematic multi-faceted approach to evaluate the vascular niche signals involved in maintenance, self-renewal, proliferation, and differentiation of NSCs. Dr. Mukouyama and collaborators are also studying maintenance of the blood-brain barrier in a mouse model of human Cerebral Cavernous Malformation (CCM). This collaboration has shown that the defective luminal structure of blood vessels in CCM lesions influences the maintenance of functional neuronal networks.
These three independent but thematically interrelated projects provide unique opportunities to advance understanding of the dynamic features of both vascular and neuronal branching networks.
Biography
Yoh-suke Mukouyama, whose legal name is Yosuke Mukoyama, publishes as Yoh-suke Mukouyama. He received his A.B. in pharmacy studies from Tokyo University of Science and his M.S. and Ph.D. in developmental biology from the University of Tokyo. As a student in the laboratory of Atsushi Miyajima, he studied the properties of embryonic endothelial cells and hematopoietic stem cells (HSCs). He did postdoctoral research in the laboratory of David Anderson at the California Institute of Technology where he demonstrated that peripheral nerves direct arterial organization and formation by secreting VEGF; he also studied the properties of neural stem cells (NSCs). Dr. Mukouyama joined the NHLBI as a tenure-track Investigator in 2006. He also serves on the editorial board of Developmental Dynamics and is a member of the International Society for Stem Cell Research and the North American Vascular Biology Organization.
Related Scientific Focus Areas
This page was last updated on Friday, September 2, 2022