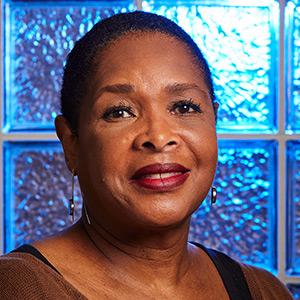 Sharon K. Davis, M.Ed., M.P.A., Ph.D.
Senior Scientist
Social and Behavioral Research Branch
NHGRI
Building 10, Room 7N320
10 Center Drive
Bethesda, MD 20892
301-594-2970
Research Topics
Under Dr. Davis's leadership, the Social Epidemiology Research group focuses on two thematic research areas: 1) the association between social factors and cardiovascular health outcomes and 2) the effects of social exposure on genomic outcomes. Research has consistently demonstrated higher incidence and prevalence of cardiovascular disorders and risk factors among African Americans compared to other racial/ethnic groups in the US. However, little is known about factors contributing to within group variability that predict cardiovascular disorders and associated risk factors. Given increased cardiovascular risk in African Americans, her team is interested in investigating what aspects of their exposome that affects this increased risk? Two strategies are used to accomplish this goal. First, identify known social factors impacting the prevalence of cardiovascular outcomes and assess the variability within African Americans. Second, assess the effect of adverse social exposure on various genomic biomarkers and variability within African Americans.
In her first line of research, Dr. Davis investigates the influence of social factors such as perceived racial discrimination, socioeconomic status and stress on cardiovascular outcomes. She has identified differences in neighborhood perception predicted variability in the prevalence and incidence of type 2 diabetes in African Americans. She has also identified biological pathways linking socioeconomic status to cardiovascular disorders in African Americans. Her second line of research considers how social factors impact genomic outcomes such as telomere, length, expression and DNA methylation. Some of her findings revealed adverse perceived neighborhood was associated with shorter telomere length. She also identified a cluster of 141 co-expressed genes over-expressed in African Americans with low socioeconomic status.
Biography
Sharon K. Davis, Ph.D., is Chief of the Social Epidemiology Research Unit and Senior Scientist in the Social and Behavioral Research Branch, National Human Genome Research Institute (NHRGI), National Institutes of Health. She earned her Ph.D. in health and social policy from Brandeis University. Following graduate school, she completed a post-doctoral fellowship in health economics from the University of California, Berkeley and a subsequent post-doctoral fellowship in population-based chronic disease and epidemiology from Stanford University School of Medicine. She held faculty appointments at Stanford University School of Medicine, Harvard Medical School and Harvard School of Public Health. Prior to joining NHGRI in 2013, she was Chief of the Social Epidemiology Research Center at Morehouse School of Medicine and Associate Professor in the Department of Community Health and Preventive Medicine.
Dr. Davis is a cardiovascular social epidemiologist. Her research focuses on social factors related to the etiology of the disproportionate burden of cardiovascular disease morbidity and mortality in African Americans. Dr. Davis is interested in how the social exposome of African Americans impact cardiovascular health and genomic outcomes.
Ultimately, the goal of her research is to inform the development of tailored interventions to reduce the burden of cardiovascular disease mortality and morbidity in African Americans. Moreover, identification of social exposures provides new information that can guide future genomic study of the biological pathways through which adverse social exposures impact cardiovascular health.
Related Scientific Focus Areas
---
This page was last updated on December 1st, 2021