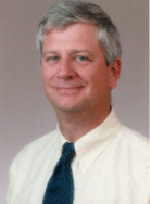 Peter Q. Eichacker, M.D.
Senior Investigator
Critical Care Medicine Department
NIH Clinical Center
Building 10, Room 2C145
10 Center Drive
Bethesda, MD 20892
301-496-9320
Research Topics
Dr. Eichacker's primary research interests have been the pathogenesis and treatment of septic shock, sepsis-induced lung injury related to commonly encountered types of bacteria as well as to the less-common anthrax bacterium, and anthrax-related cardiovascular injury. His research has provided critical insights into key factors influencing the effectiveness of immunomodulatory agents in the treatment of sepsis. This work has been taken into account by the US Food and Drug Administration (FDA) as it evaluates the potential application of new therapies for sepsis. Eichacker's research in the area of septic shock related to anthrax infection and the models he has developed to do that research with are unique and have provided insights not possible in other laboratories. This work has been instrumental in providing a basis for the inclusion of an anthrax toxin directed antibody therapy in the National Strategic Stockpile. Eichacker serves as a consultant to both NIAID and the FDA on issues pertaining both to the treatment of sepsis in general and anthrax in particular.
Biography
Dr. Eichacker is a Senior Investigator and Head of the Critical Care Medicine Section in the NIH Clinical Center's Critical Care Medicine Department (CCMD). He earned his undergraduate degree from Boston University and his medical degree from New York University. After he completed a residency and chief residency in internal medicine, he had a fellowship in pulmonary medicine at Bronx Municipal Hospital Center and Hospital of the Albert Einstein College of Medicine in New York. He joined NIH in 1986 as a CCMD fellow. In 1990 he was appointed Senior Investigator and Head of the Critical Care Medicine section in CCMD.
Related Scientific Focus Areas
---
This page was last updated on September 9th, 2018