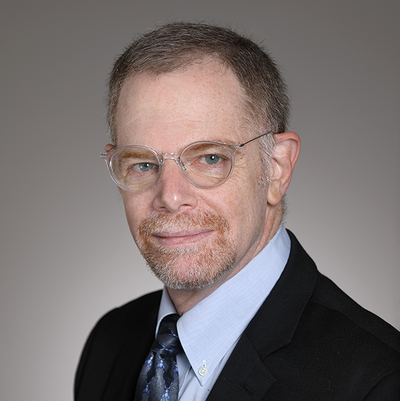 Mark R. Gilbert, M.D.
Senior Investigator
Neuro-Oncology Branch
NCI/CCR
Building 82, Room 235A
Bethesda, MD 20892
240-760-6030
Research Topics
Advances in therapeutic approaches for patients with primary brain tumors has struggled to keep pace over the last few decades, as surgery, radiation and chemotherapy remain the staples of clinical care. As immunotherapy and precision medicine begin to become relevant in the field, Dr. Gilbert has established a robust research program at the Neuro-Oncology Branch with a multidisciplinary research group and accomplished clinicians that can improve treatment and patient outcomes. The goal of NOB and Dr. Gilbert's vision is to not only find effective treatment for brain tumors as an area of unmet need, but also to establish paradigms of clinical and translational investigation that can then be utilized worldwide to help other physicians make a collective impact in neuro-oncology.
Since heterogeneity is a hallmark of brain tumors, Dr. Gilbert's focus for the branch has been to explore precision medicine and immunotherapy options by utilizing computational, biological and clinical trial approaches stemming from a strong basic research program. His role in founding and establishing both the Brain Tumor Trials Collaborative (BTTC), of which NOB is the lead center, and the Collaborative Ependymoma Research Network (CERN) have been crucial foundational pillars to establish a hypothesis-driven research program that then supports pre-clinical and clinical studies to advance therapies for rare cancers. BTTC and CERN are now part of large, multi-institutional networks that focus on delivering clinical trial options for malignant gliomas around the country, supported by molecular profiling, patient outcomes studies, and innovative drug discovery among other goals.  
Additionally, there are various research programs within NOB, namely Cancer Metabolism, Molecular and Cancer Cell Biology, Cancer Stem Cell Biology, Immunology, Translational Research, and Patient Outcomes, each led by an investigator with a specific area of expertise. These programs allow for a strong translational infrastructure that can result in hypothesis-driven clinical trials and each one aims to both understand the trajectory of brain tumors and provide maximal clinical benefit to the patient through therapy and patient outcomes research. 
Further, with Dr. Gilbert's guidance, NOB strives to maintain a highly collaborative team environment spanning from the clinical to laboratory side, letting both scientists and physicians interact and develop translational programs that can be easily carried to patients. Collaborations with bioinformatics groups, harnessing the power of effective preclinical models, and extramural relationships with other NCI branches also lends significant impact to basic research that can become clinically relevant. Mentorship is also an extensive facet of NOB's activities with visiting, post-baccalaureate, postdoctoral, and summer fellows in addition to special volunteers and medical research scholars assisting with ongoing clinical and preclinical research programs. 
FIGURE LEGEND: Routes for leukocyte trafficking in the CNS. Three main routes have been described for leukocyte trafficking from the blood vasculature to the brain. A parallel lymphatic system allows for drainage of CSF (carrying cells and tumor antigens) and interstitial fluid (carrying tumor antigens, but not cells, along arteries, retrograde to blood flow) to the cervical lymph node. T cells engage antigen:MHC complexes presented by peripheral APCs in the lymph node, and activated lymphocytes can thereby enter the brain through the routes thus described. (a) The subarachnoid space (SAS) through leptomeningeal vessels. The leptomeninges are formed by the arachnoid mater, the pia mater, and the CSF in the SAS. Lymphocytes and APCs in the SAS present antigen and may engage T cells. (b) The perivascular space through postcapillary venules. Endothelial cells in postcapillary venules within the parenchyma are joined by tight junctions. T cells that traverse this layer enter the perivascular space within the brain parenchyma. (c) The CSF through the choroid plexus. Blood leukocytes cross the fenestrated endothelial layer to enter the choroid plexus stroma. The choroid plexus epithelial basement membrane and tight junctions between epithelial cells form the BCSFB. T cells that cross the BCSFB enter the CSF within the ventricles.
Biography
Dr. Gilbert received his Doctor of Medicine degree (M.D.) from Johns Hopkins University in 1982 (Alpha Omega Alpha).  He remained at Johns Hopkins to complete residencies in internal medicine (1982-1985), neurology (1984-1988), and neuro-oncology fellowship training with the Keck Foundation Fellowship (1986-1987).  
He subsequently held academic research positions at Johns Hopkins University's Department of Neurology and Oncology Center, University of Pittsburgh Cancer Institute's Department of Neurology, and Emory University's Department of Neurosurgery. He then had a 14-year tenure as the Department of Neuro-Oncology at The University of Texas's M.D. Anderson Cancer Center before becoming branch chief for the Neuro-Oncology Branch at NIH.
Over the course of his career, Dr. Gilbert has been an integral part of various national and international clinical trial initiatives. Beginning in 2005, he was appointed Director of the Brain Tumor Trials Collaborative (BTTC), a multi-center clinical trials consortium that is a large part of NOB's ongoing efforts to deliver accessible clinical trial options to patients across the country. Additionally, Dr. Gilbert is the founder and former Director and Principal Investigator of the Collaborative Ependymoma Research Network (CERN), a consortium formed in 2006 studying ependymoma, a rare central nervous system cancer. CERN supports basic research, clinical trials, patient outcomes research and educational efforts in North America and Europe.
Notably, Dr. Gilbert received the Blanche Bender Endowed Professorship in Cancer Research in 2009 from M.D. Anderson Cancer Center, and National Institutes of Health Director's Award in 2016 for his impactful contributions to the field. 
Honors, Awards and Leadership
National Institute of Health Director's Award - 2016
Cancer Center Research Federal Technology Transfer Award - 2016
Award for Excellence in Clinical Research, Society for Neuro-oncology – 2010 and 2011
Matthew T. Moore Distinguished Lecturer - 2010
Blanche Bender Endowed Professorship in Cancer Research - 2009 
Who's Who in America - 2006
Vice President, Society for Neuro-oncology - 2005-2007
Top Doctors - 2002-2009 
Best Doctors - 2002-2009
Phi Beta Kappa, The Johns Hopkins University - 1982
Alpha Omega Alpha, The Johns Hopkins University - 1982
Scholars Program, Department of Chemistry, Brooklyn College - 1976
Societies and Initiatives
Co-Chair of the Brain Tumor Committee in the Radiation Therapy Oncology Group (RTOG)
Chair of the CCR Science Board at National Cancer Institute
Founder and former Director and Principal Investigator of the Collaborative Ependymoma Research Network (CERN)
Director of the Brain Tumor Trials Collaborative (BTTC)
---
This page was last updated on October 8th, 2020