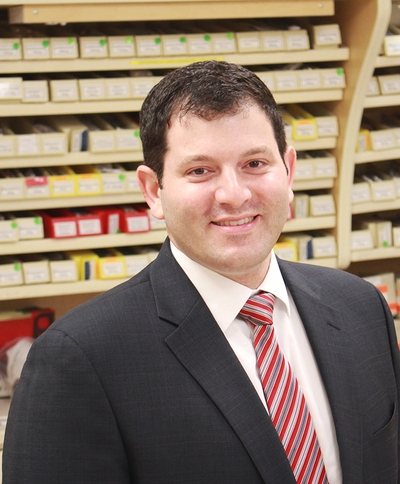 Majid Tanas, Pharma.D, M.H.A., M.S.
Senior Clinician
Pharmacy Department
NIH Clinical Center
Building 10, Room 1C240J
10 Center Drive
Bethesda, MD 20814
301-496-4363
Research Topics
Dr. Majid Tanas serves as the chief of the Clinical Center Pharmacy Department. The Pharmacy Department provides medications for inpatients and outpatients on NIH intramural research protocols at the NIH Clinical Center. Under Tanas' leadership, pharmacists manage commercially available and investigational medications in approximately 1,000 research protocols, including 200 blind studies. His administrative interests include patient safety, inpatient/ambulatory pharmacy clinical service development, operational efficiency, clean room design and management, drug policy, supply chain management, financial performance, automation, and optimizing the patient experience. Other areas of professional interest include leadership, student/resident, and health policy development.
Biography
Majid Tanas is a nationally recognized leader in the area of research pharmacy management and services. Prior to arrival at the Clinical Center, he worked at the Oregon Health and Science University as assistant director for Oncology, Research Outpatient, Ambulatory, Specialty, and Transitions of Care Pharmacy Services. At the university, Tanas successfully integrated best practices into the large scale academic hospital pharmacy system.
In addition, Tanas has managed a network of outpatient pharmacy services and specialty and transition of care pharmacy services that became Utilization Review Accreditation Commission specialty pharmacy certified. He has also leveraged process improvement methods and techniques in research pharmacy services, resulting in significant increases in patient safety, operational efficiency and financial savings.
---
This page was last updated on March 25th, 2019