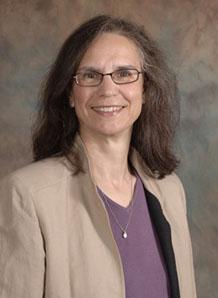 Kenzie L. Preston, Ph.D.
Scientist Emeritus
Clinical Pharmacology and Therapeutics Research Branch, Treatment Section (The Archway Clinic)
NIDA
Biomedical Research Center
251 Bayview Boulevard
Suite 200, 01B602
Baltimore, MD 21224
443-740-2326
Research Topics
The goals of our research are to develop and test the efficacy and safety of new treatments for drug abuse and to understand the individual and environmental factors that affect drug taking and relapse. Our primary focus is on evaluating treatments for cocaine and opioid abuse, including both pharmacologic and non-pharmacologic (psychosocial and behavioral) treatments. Related projects are evaluating the effects of specifically targeted counseling programs for reducing high-risk HIV-transmission behaviors, developing new screening and assessment tools (questionnaires, drug-screening methods) for testing potential treatment medications, and assessing the effects of patient characteristics (e.g., co-morbidity, family history, drug metabolism) on compliance, treatment outcome, and other clinical variables. Another major focus of our research is developing field tools to measure the effect of psychosocial stress as it actually occurs in daily life. With these tools, individuals with substance use disorders provide behavioral and physiological data in real time in their usual environments. Behavioral and physiological data are linked with a geographical location that can be codified in terms of objective ratings of neighborhood disarray, enabling us to relate indices of community-level risk to intensive field measurements of individual attempts at behavior change. The field measurements are supplemented with laboratory data from the same pool of participants, enabling assessment of dysregulation of biological responses to stress and its association with time spent in particular environments. The field tools will also enable a more sophisticated, integrative approach to the study of interactions between genes and environment in determining health outcomes.
Related Scientific Focus Areas
---
This page was last updated on November 2nd, 2018