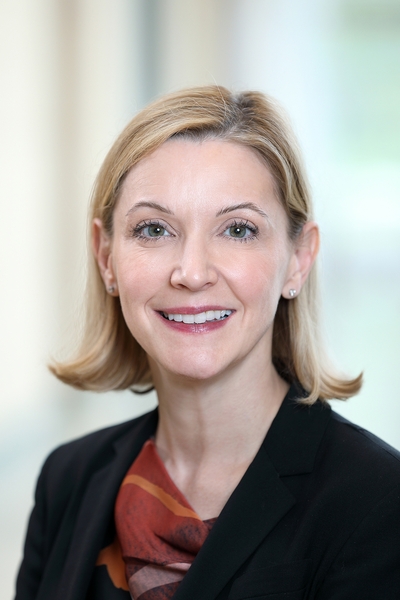 Julie E. Ledgerwood, D.O.
Senior Clinician
Clinical Trials Program
NIAID/VRC
Building 10, Room 5-2440
10 Center Drive
Bethesda, MD 20892
301-594-8502
Research Topics
The VRC conducts basic, translational, and clinical research. The primary mission of the VRC Clinical Trials Program (CTP) is to carry out the clinical research component of this triad both through intramural conduct of clinical trials at the NIH Clinical Center and through a broad range of support for external trials conducted by VRC collaborators and partners. These trials include evaluation of candidate vaccines and monoclonal antibodies targeting HIV, influenza, and other emerging infections. A secondary mission of the CTP is to conduct translational immunology research.
Since 2001, the CTP has launched over 70 research protocols involving candidate vaccines and monoclonal antibodies targeting HIV, smallpox, influenza, West Nile virus, Ebola, Marburg, severe acute respiratory syndrome (SARS), malaria, chikungunya, and Zika involving over 10,000 clinical trial volunteer enrollments.
The CTP has also advanced vaccine candidates into both domestic and international Phase Ib, II, and IIb trials. Advanced product development and larger clinical trials require partnership with external clinical trial networks operated or supported by other federal agencies, academia, non-profit organizations, or the private sector. The CTP plays an important role in the planning, conduct, oversight, and analysis of external network clinical trials.
Biography
Julie E. Ledgerwood, D.O., is the chief medical officer and chief of the Clinical Trials Program for the Vaccine Research Center, NIAID. Dr. Ledgerwood has 16 years of clinical research experience and is responsible for VRC clinical research strategic planning, research activities, regulatory strategy, compliance, and regulatory operations. She leads a team of 64 clinical researchers and regulatory experts and has conducted more than 60 Phase I to IIb clinical trials studying vaccines and monoclonal antibodies targeting pathogens such as HIV, influenza, Ebola, malaria, chikungunya, and Zika in over 13 countries. She has authored more than 85 publications and received numerous awards for her work. Dr. Ledgerwood completed her internship at Oklahoma State University Medical Center, residency in internal medicine at Johns Hopkins Bayview Medical Center in Baltimore and fellowship in allergy and immunology at NIH. She is board-certified in allergy and immunology by the American Board of Allergy and Immunology.
---
This page was last updated on October 9th, 2019