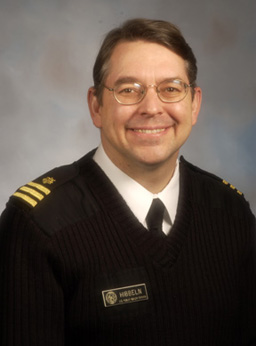 Joseph Hibbeln, M.D.
Investigator
Laboratory of Membrane Biochemistry and Biophysics; Section of Nutritional Neuroscience
NIAAA
Research Topics
Areas of research focus include clinical treatment and prevention trials in alcoholism, substance abuse disorders, postpartum depression, suicide, and violence. Other areas of interest include lipid biochemistry, epidemiology and public health policy.
Biography
CAPT Joseph Hibbeln, M.D., USPHS is a Clinical Investigator and is the Acting Chief of the LMBB/SNN at NIAAA. He received his M.D. at the University of Illinois at Chicago, and completed his residency in Psychiatry at the University of California at Los Angeles. Dr. Hibbeln has been the principal investigator of numerous studies at the NIH Clinical Center over the past 20 years. He has participated in extensive international collaborative clinical trials of omega-3 fatty acids for the prevention of suicide, postpartum depression, and violence. He is a primary collaborator in the Avon Longitudinal Study of Parents and Children, Bristol, UK, examining the residual effect of nutritional insufficiencies in pregnancy in childhood neurodevelopmental outcomes and relevant gene-nutrient interactions. Dr. Hibbeln was one of the first investigators to draw attention to the importance of omega-3 fatty acids in psychiatric disorders.
Related Scientific Focus Areas
This page was last updated on Tuesday, September 11, 2018