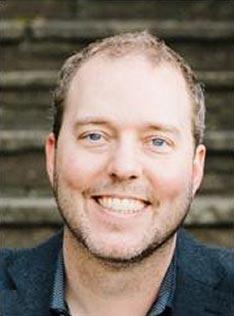 Jonathan Joseph Lyons, M.D.
Lasker Clinical Research Scholar
Translational Allergic Immunopathology Unit
NIAID/DIR
Research Topics
Dr. Lyons joined the Laboratory of Allergic Diseases in 2012 as a clinical fellow. During his time in the Genetics and Pathogenesis of Allergy Section, his work contributed to the identification and characterization of six novel genetic causes for allergic inflammation and immune dysregulation. Among these are Phosphoglucomutase 3 (PGM3) deficiency, an autosomal recessive congenital disorder of glycosylation that leads to a complex hyper-IgE phenotype, and hereditary alpha tryptasemia, a common genetic trait resulting from increased TPSAB1 copy number associated with multisystem complaints and severe anaphylaxis.
As chief of the Translational Allergic Immunopathology Unit, Dr. Lyons' lab now seeks to build upon fundamental observations he has made in the field of human immunogenetics in order to study how identified alterations in signaling, protein expression, and metabolism can affect anaphylaxis and myeloproliferative disease in the general population. Through these studies, the lab seeks to address the needs for 1) a greater fundamental insight into the immunopathogenesis of allergic reactions and 2) novel interventional approaches for the treatment and prevention of severe allergic reactivity and anaphylaxis in humans.
Biography
Jonathan Lyons received his undergraduate education at Pomona College and Jesus College, Cambridge, United Kingdom, where he spent two terms. He graduated with a B.A. in chemistry from Pomona College in 2003 and received an M.D. from the University of Southern California in 2007. Dr. Lyons completed residency training in internal medicine at the University of California, San Diego, in 2010, and served as a chief medical resident in 2011. He concluded his formal medical training in 2014 at NIAID as a clinical fellow in allergy and immunology. Following completion of a fellowship, he was selected for the NIAID Transition Program in Clinical Research and served as an assistant clinical investigator in the Laboratory of Allergic Diseases (LAD) until 2018. Dr. Lyons is now chief of the Translational Allergic Immunopathology Unit in LAD.
In 2015 Dr. Lyons received the ARTrust/The Mastocytosis Society Research Award in Mastocytosis and/or Mast Cell Activation Syndrome. Dr. Lyons received NIAID Merit Awards in 2016 and 2017 for his work related to the identification and characterization of hereditary alpha tryptasemia and was named a Lasker Scholar in 2017.
Awards
ARTrust/The Mastocytosis Society Research Award in Mastocytosis and/or Mast Cell Activation Syndrome
Lasker Clinical Research Scholars
Related Scientific Focus Areas
This page was last updated on Saturday, July 31, 2021