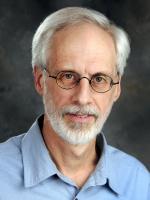 John Bucher, M.S., Ph.D., D.A.B.T.
Senior Scientist
National Toxicology Program
NIEHS
2124 Keystone Building
530 Davis Dr
Durham, NC 27713
984-287-3116
Research Topics
The National Toxicology Program (NTP) is an interagency DHHS program headquartered at the NIEHS. The goals of the program are to; 1) provide toxicological evaluations on substances of public health concern, 2) develop and validate improved toxicology research and testing methods (more sensitive, specific, and rapid), 3) develop approaches and generate data to strengthen the science base for risk assessments, and 4) communicate results with health regulatory and research agencies, the medical community, affected industries and the public. My specific research interests include characterization of the toxic and carcinogenic potential of a variety of chemicals, mixtures and physical agents of interest to the NTP, and issues related to the improvement of research and analysis tools and assays for these purposes. I have oversight responsibilities for the evaluation and listing of agents in the NTP Report on Carcinogens, for the scientific assessments of health effects related to environmental exposures produced by the Office of Health Assessment and Translation, and for the efforts around creation of an NIEHS data commons carried out by the Office of Data Science.
Recently efforts with the FDA, EPA, and NCATS NIH Chemical Genomics Center have focused on establishing a new research and testing paradigm for predictive toxicology by exposing libraries of thousands of chemicals in high through put screening assays against a wide variety of cellular and biochemical based targets, and examining the capacity of these environmental chemicals, drugs and complex mixtures to perturb pathways that are activated or repressed in various toxicities and diseases. Additional activities include guidance for the development and application of systematic review procedures to the field of environmental health sciences, which represents a leap in complexity beyond the current primary application to experimental medicine and randomized clinical trials.
Biography
Dr. Bucher is an NTP senior scientist at the National Institute of Environmental Health Sciences. He holds a Ph.D. in pharmacology from the University of Iowa, an M.S. in biochemistry from the University of North Carolina, and a B.A. in biology from Knox College. He was an NIH Postdoctoral Fellow in Biochemistry and Environmental Toxicology at Michigan State. Bucher is a Diplomate' of the American Board of Toxicology, a fellow of the Collegium Ramazzini, and recipient of the Doerenkamp-Zbinden Foundation Award for Animal Protection in Science, along with numerous NIH awards.
Related Scientific Focus Areas
---
This page was last updated on April 26th, 2013