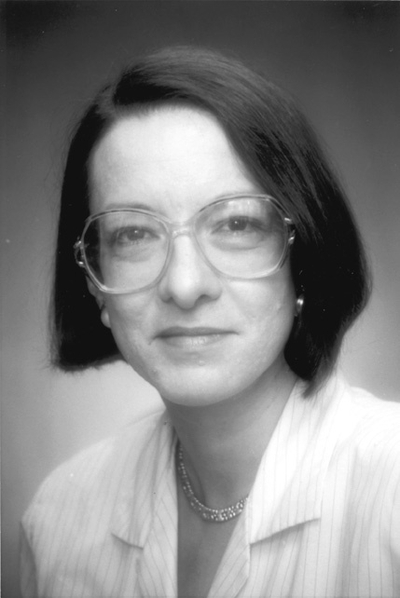 Joan Carol Marini, Ph.D.,M.D.
Senior Investigator
Section on Heritable Disorders of Bone and Extracellular Matrix
NICHD/DIR
Research Topics
Genetic Disorders of Bone and Extracellular Matrix
In an integrated program of laboratory and clinical investigation, the Bone and Extracellular Matrix Branch (BEMB) studies the molecular biology of the heritable connective tissue disorders osteogenesis imperfecta (OI) and Ehlers-Danlos syndrome (EDS). Our objective is to elucidate the mechanisms by which the primary gene defect causes skeletal fragility and other connective-tissue symptoms and then apply this knowledge to the treatment of children with these conditions. Recently, we identified the long-sought cause of recessive OI. Discoveries of defects in collagen modification generated a new paradigm for collagen-related disorders of matrix. We have established that structural defects in collagen cause dominant OI while defects in the components of a complex in the endoplasmic reticulum that modifies collagen cause recessive OI. Our challenge now is to understand the cellular and biochemical mechanisms of recessive OI. We also generated a knockin murine model for OI with a classical collagen mutation and are using the model to study disease pathogenesis and the skeletal matrix of OI, the effects of pharmacological therapies, and approaches to gene therapy. Our clinical studies involve children with types II and IV OI, who form a longitudinal study group enrolled in age-appropriate clinical protocols for the treatment of their condition.
Biography
Joan Marini, M.D., Ph.D., is Chief of the Bone and Extracellular Matrix Branch, NICHD. She leads the NICHD Osteogenesis Imperfecta research program, in which clinical and bench research are fully integrated. Her lab generated the Brtl mouse model for type IV OI and has played a leading role in the Consortium for OI mutations. In the last five years, her group has been a leader in the exciting new developments about recessive OI, which have revealed important novel findings on the role of collagen prolyl 3-hydroxylation in bone formation. Her clinical research focuses on children with osteogenesis imperfecta and treatment with bisphosphonates and growth hormone.
Dr. Marini received her M.D and Ph.D. in the Medical Scientist Training Program at the Johns Hopkins University School of Medicine. She completed training in pediatrics at Johns Hopkins and Georgetown University Hospital. She did Clinical Genetics specialty training at the NIH InterInstitute Genetics Program. She has twice been awarded the NIH Director's Award for her work on osteogenesis imperfecta.
Related Scientific Focus Areas
This page was last updated on Wednesday, July 12, 2017