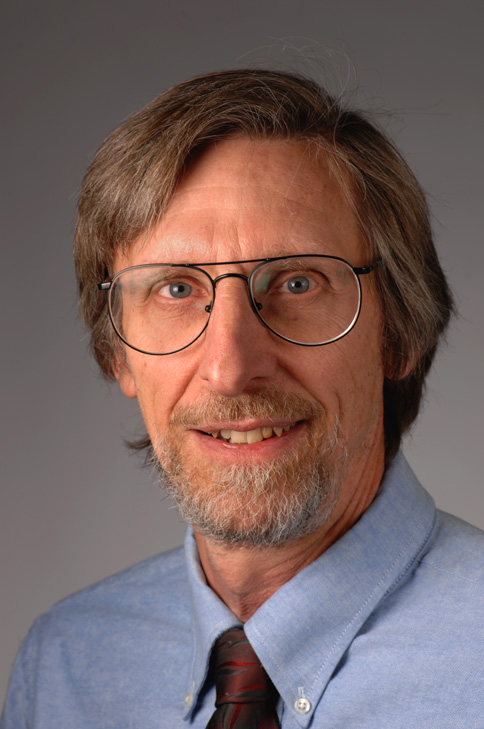 Jim Ostell, Ph.D.
NIH Distinguished Investigator
Information Engineering Branch
NLM/NCBI
Acting Scientific Director
NLM/NCBI
Building 38A, Room 8N807
8600 Rockville Pike
Bethesda, MD 20894
301-435-5978
Research Topics
As the NCBI Director, Dr. Ostell was responsible for designing, developing, building, and deploying almost all production resources at NCBI from its beginning including PubMed, GenBank, BLAST, Entrez, RefSeq, dbSNP, PubMed Central, dbGaP, and many others. IEB serves more than 2 million users a day at peak rates of more than 5,000 Web hits a second.
Biography
Dr. Ostell is the Director of the National Center for Biotechnology Information (NCBI) since May 2017. Dr. Ostell earned a Ph.D. in molecular biology from Harvard University, developed commercial software for biotechnology, then helped create NCBI in 1988 as the Chief, Information Engineering Branch. In 2007 Dr. Ostell was inducted into the United States National Academies, Institute of Medicine, and made an NIH Distinguished Investigator in 2011.
Selected Publications
Sayers EW, Barrett T, Benson DA, Bolton E, Bryant SH, Canese K, Chetvernin V, Church DM, Dicuccio M, Federhen S, Feolo M, Fingerman IM, Geer LY, Helmberg W, Kapustin Y, Krasnov S, Landsman D, Lipman DJ, Lu Z, Madden TL, Madej T, Maglott DR, Marchler-Bauer A, Miller V, Karsch-Mizrachi I, Ostell J, Panchenko A, Phan L, Pruitt KD, Schuler GD, Sequeira E, Sherry ST, Shumway M, Sirotkin K, Slotta D, Souvorov A, Starchenko G, Tatusova TA, Wagner L, Wang Y, Wilbur WJ, Yaschenko E, Ye J. Database resources of the National Center for Biotechnology Information. Nucleic Acids Res. 2012;40(Database issue):D13-25.

Craig DW, Goor RM, Wang Z, Paschall J, Ostell J, Feolo M, Sherry ST, Manolio TA. Assessing and managing risk when sharing aggregate genetic variant data. Nat Rev Genet. 2011;12(10):730-6.

Miller DT, Adam MP, Aradhya S, Biesecker LG, Brothman AR, Carter NP, Church DM, Crolla JA, Eichler EE, Epstein CJ, Faucett WA, Feuk L, Friedman JM, Hamosh A, Jackson L, Kaminsky EB, Kok K, Krantz ID, Kuhn RM, Lee C, Ostell JM, Rosenberg C, Scherer SW, Spinner NB, Stavropoulos DJ, Tepperberg JH, Thorland EC, Vermeesch JR, Waggoner DJ, Watson MS, Martin CL, Ledbetter DH. Consensus statement: chromosomal microarray is a first-tier clinical diagnostic test for individuals with developmental disabilities or congenital anomalies. Am J Hum Genet. 2010;86(5):749-64.
Related Scientific Focus Areas
---
This page was last updated on July 3rd, 2019