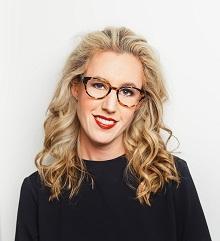 Jessica Manning, M.D., M.Sc.
Assistant Clinical Investigator
Laboratory of Malaria and Vector Research Science Attaché, U.S. Embassy Phnom Penh and NIAID ICER CAMBODIA
NIAID/DIR
Research Topics
The Transition Program in Clinical Research (TPCR), housed in laboratories in Rockville and at the NIAID International Center of Excellence in Research (ICER) Cambodia, integrates innovative ideas like vector-targeted immunological strategies and cutting-edge technologies like pathogen metagenomic sequencing into traditional epidemiological studies in Southeast Asia. Together, the team aims to apply and translate our findings to inform public health and disease prevention measures like vector control as well as vaccine development and implementation.
Vector-targeted Immunological Strategies
The team focuses on understanding the human host immune response, namely Aedes aegypti mosquito saliva, at both the systemic and skin levels, in endemic hosts bear most of the vector-borne disease burden. The current increase in vector-borne disease worldwide necessitates novel approaches to combating the pathogens delivered by blood-feeding arthropod vectors into the human host skin. Arthropod vectors or vector-derived components, like salivary proteins, can significantly impact host-pathogen interactions. Indeed, the triad of vector-host-pathogen interactions in the skin microenvironment can influence host innate and adaptive responses alike, providing an advantage to the pathogen to establish infection. This affords the opportunity to develop vector-targeted vaccines to alter the dynamics of this triad. In addition, humans also mount saliva-specific antibodies to vector saliva that may influence the response to pathogens, but interestingly can also be harnessed as a biomarkers of mosquito exposure. Biomarkers of mosquito exposure are useful to evaluate vector control interventions or to predict vector-borne disease 'hot spots' where vector control interventions can be targeted. To study the human response to mosquito saliva and the pathogens carried within it, the team employs a diverse set of immunological and sequencing methods to analyze these interactions in our patient populations via a mix of clinical study designs (e.g. longitudinal cohort, case-control, cross-sectional point of care) that sample sera, cells, and skin as well as field entomological studies. The team is interested in understanding the functional consequences of these immune interactions so as to advance vector-targeted vaccine biology and biomarkers of exposure for at-risk, endemic populations who are the end-users of these countermeasures. For an overview of these ideas, visit Mosquito Saliva: The Hope for a Universal Arbovirus Vaccine.
Metagenomic Sequencing of Pathogens in Southeast Asia
Agnostic or unbiased metagenomic sequencing capabilities in resource-scarce environments provide the ability to detect and respond to a variety of pathogens, even those that are unanticipated or unknown. Rapid production and publication of pathogen genome sequences during emerging disease outbreaks provide crucial public health information. In resource-limited settings, especially near an outbreak epicenter, conventional deep sequencing or bioinformatics are often challenging. Bridging of existing local and global resources for sequencing and analysis allows for better real-time surveillance locally, while also enabling better health pursuits overall, and not just during outbreaks.
The team uses metagenomic next generation sequencing and cloud-based bioinformatics platforms such as IDseq to characterize the pathogen landscape responsible for disease in patients with fevers, in order to discover emerging pathogens as well as identify underappreciated vector-borne pathogens. Pathogen sequence findings can be used in multiple ways: to drive clinical testing for a particular pathogen in a patient, to utilize genomic epidemiology to drive public health strategy, or to apply phylogenetics(-dynamics/-geography) to better understand outbreaks of concern. We link sequence data with serological data in our patient communities to elucidate pathogen transmission and burden of disease in the Mekong. To learn more about what the team does in Cambodia, visit Piecing Together the Next Pandemic.
ICER Cambodia
As part of her work, Dr. Manning leads the NIAID International Center of Excellence in Research (ICER) Cambodia, a collaborative research partnership between NIAID and the Cambodian Ministry of Health, specifically the National Center for Parasitology, Entomology, and Malaria Control and the Cambodian Communicable Disease Center. We are a team of U.S. and Cambodian researchers that use clinical research and field observations to drive laboratory investigations of pathogens and vectors in the Greater Mekong Subregion. Based in Phnom Penh, we have a BSL-2 laboratory, an ACL2/3 equivalent insectary, and multiple clinical field sites for patient recruitment in both Phnom Penh and in nearby provinces.
Biography
Dr. Manning earned her medical degree from Emory University School of Medicine and her Master of Science in Epidemiology from Harvard School of Public Health. She completed the Doris and Howard Hiatt Residency in Global Health Equity and Internal Medicine at Brigham and Women's Hospital while a clinical fellow at Harvard Medical School. From 2008 to 2015, she lived and worked in Africa and Southeast Asia as part of her medical and scientific training in international clinical research. In 2015, she became an Infectious Diseases fellow under the National Institute of Allergy and Infectious Diseases at the NIH Clinical Center in Bethesda, Maryland. She moved to NIAID's Laboratory of Malaria and Vector Research in Cambodia in 2017 to expand the clinical research program and serve as NIAID Science Attaché at the U.S. Embassy Phnom Penh. In 2019, she was awarded a place in the NIAID Transition Program in Clinical Research to continue her work in vector-borne disease epidemiology and host immune responses to vector saliva.
She is currently an assistant clinical investigator residing full-time in Cambodia where she leads NIAID's collaborative field sites and laboratories, known as the International Center of Excellence in Research (ICER Cambodia), devoted to clinical and translational research of vector-borne diseases, like dengue and multi-drug resistant malaria, as well as emerging pathogens.
Related Scientific Focus Areas
This page was last updated on Thursday, August 17, 2023