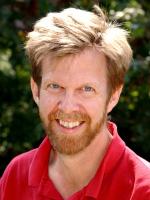 Jack Taylor, M.D., Ph.D.
Senior Investigator
Epidemiology Branch / Molecular & Genetic Epidemiology Group
NIEHS
Research Topics
Dr. Taylor's research is directed toward understanding the interaction between genes and environmental exposures in human carcinogenesis. This research program has been organized along two main lines: 1) investigating the role of environmental exposure in DNA modification and 2) investigating the role of genetic susceptibility and environmental exposures in cancer risk. Most recently it has integrated these two areas with a new focus on epigenetic modifications in relation to human exposure and cancer susceptibility.
Epigenetics
Dr. Taylor's group has published the first epigenome-wide association study of breast cancer, with data that suggest that DNA methylation may provide better predictive accuracy than genetics or known risk factors. In addition they have identified age-associated methylation sites that are strongly correlated with differentially methylated sites in multiple types of cancer. These findings suggest that age-associated changes in methylation may explain, at least in part, the exponential increase in cancer risk seen with increasing age.
Genetic Susceptibility
Dr. Taylor's research on genetic susceptibility examines the hypothesis that polymorphisms in selected genes, in conjunction with environmental exposures, affect a person's risk of developing cancer. Much of this work has been focused on prostate cancer, where he has examined differences between European-American and African-American men, both in terms of susceptibility, and in terms of risk of developing aggressive disease. Finally, has used improved methods to accurately measure telomere length and examine stability over time, relationship to genotype, and use in predicting cancer risk.
DNA Modification
Dr. Taylor's research on DNA modification addresses the hypothesis that environmental exposures cause DNA alterations that are important to cancer risk. This includes a clinical trial examining the effect of diet on DNA damage measured in serial colon biopsies. Such research can identify the exposures and mechanistic pathways that lead to disease, and provide information on risk, early detection, and prognosis. It also offers the possibility of two intriguing applications in epidemiology: using DNA modification as an intermediate measure of risk and using DNA change as a dosimeter of a person's lifetime exposures.
Biography
Dr. Taylor received a B.A. in biology at Carleton College, did graduate work in ecology and evolutionary biology at the University of Arizona, an M.D. at the University of Wisconsin Madison, and a Ph.D. in epidemiology at the University of North Carolina. He did his internship in radiology at Michigan State University, and his residency in preventive medicine at the University of North Carolina. He arrived at NIEHS in 1985 where he holds joint appointments in the Epidemiology Branch, and has his laboratory in the Laboratory of Molecular Carcinogenesis. He serves on the Board of Governors for the NIH Center for Inherited Disease Research as well as numerous other committees. He holds adjunct faculty appointments at the University of North Carolina and Duke University, and is a member of the Lineberger Comprehensive Cancer Center.
Related Scientific Focus Areas
This page was last updated on Wednesday, March 5, 2014